"No man is an island, entire of itself; every man is a piece of the continent, a part of the main." -John Donne.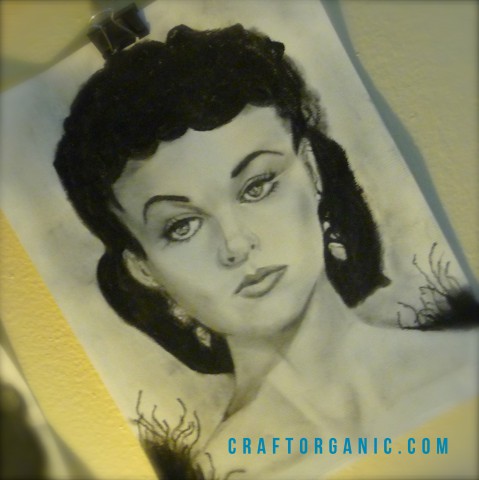 In case you didn't know, Craft Organic is made up of two people – myself and my partner. Yes, my partner [wink] His name is Andujar. He is the air plant King and has a vast knowledge of plants of all kinds. He is very talented and as far as I can see, there is nothing he can't do. He is super creative!
Then there is me, Hello! My name is Graham. All I know about plants is that they are supposed to grow… I vaguely remember something about water and some sort of light. Brown and crunchy is bad …right? Unless you're growing tobacco. Oh, and rain is a good thing, for the plants I mean.
My job is this – typing the stuff you read, taking photos and uploading them to this site. FYI: getting good photos can be… let's just say challenging.
I have my moments of creativity but they come in irregular spurts. I think my "thing" is working with charcoal – usually portraits. Okay, it's always portraits – you may have seen, Hopi Girl or Marilyn Monroe, a while back.
I can only do it when the moment feels right and can not force myself (if I do this happens). For some reason, I'm not great at drawing by request and the portrait I find has to "speak" to me and it's as simple as that.
I've been working on three others portraits in charcoal that I wanted to show you. One is the legendary Bette Davis from the, All About Eve era. I think that's my favorite Bette Davis look. I think I wanted to see if I could capture those Bette Davis eyes – you'll have to let me know if I did.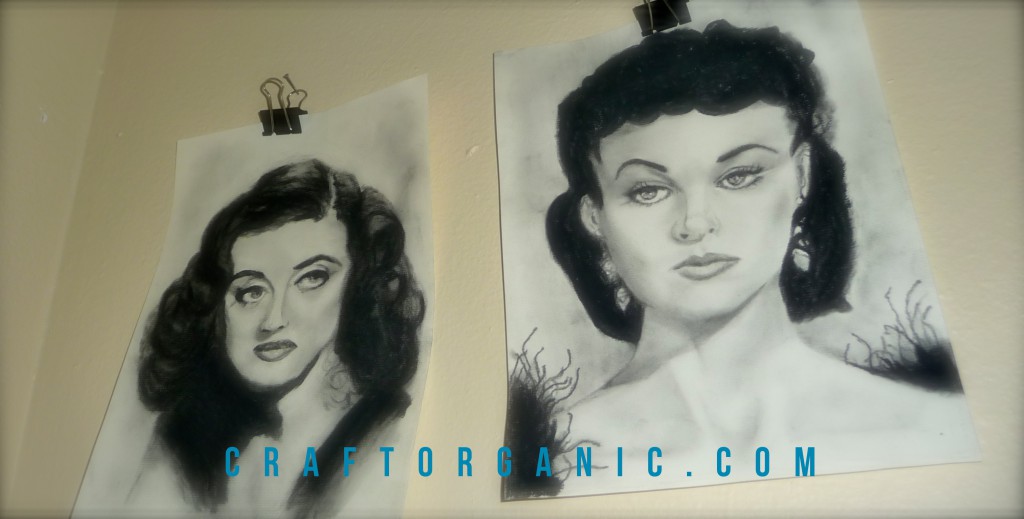 I also am working on Vivien Leigh as Scarlet O'Hara from Gone with the Wind. Oh….forgot to mention that I become insanely bored…. I was drawing many Native American portraits but needed to try something new due to it becoming dull for me. That's when I chose Marilyn, then Bette, then Vivien… Then I got bored again! This is when I drew something a little more out of this world.
Original credit for the "Grey Alien"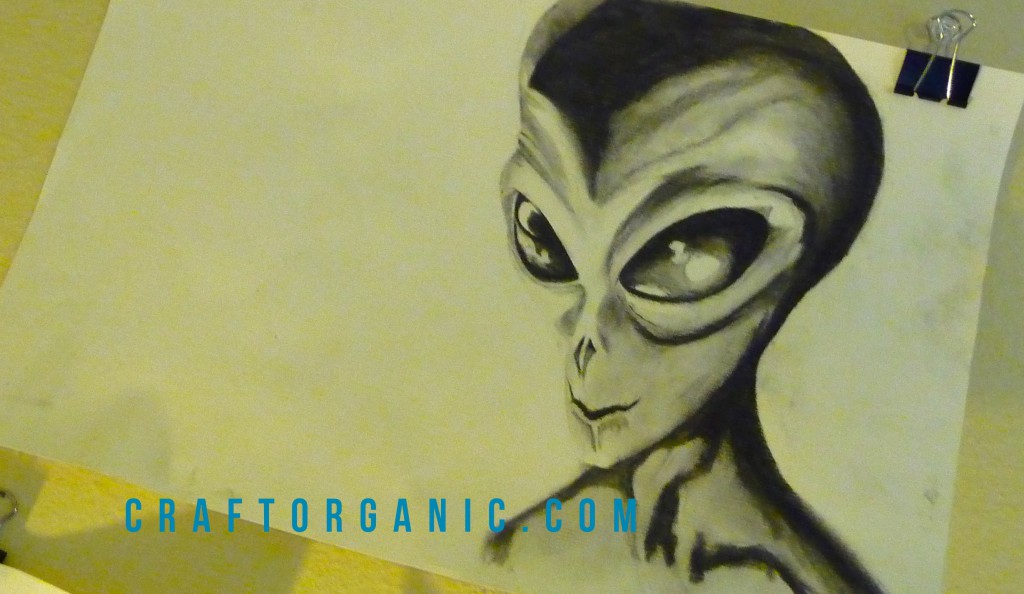 I found the art online and I just drew it in charcoal – kind of a practice session for me. Before I know it I'll be back to Native Americans and the cycle will continue.
I hope to be selling these portraits at some point in the future. Then problem is finishing them… I'm a Virgo and have been told it's a pro while also a con [smile]
[Email Subscribe]