"Creativity has got to start with humanity and when you're a human being, you feel, you suffer." -Marilyn Monroe
I have done a few portraits of Native Americans in charcoal and I was attempting to do another but it just didn't seem to work out and it ended up in the trash. Then I saw the new TV series Smash that tells the story of a group of people who are creating a Broadway musical based on the life of Marilyn Monroe.
It gave me the inspiration I needed to attempt a portrait of The Blonde Bombshell, Marilyn Monroe herself. Marilyn is very popular again due to Smash and the recent movie, My Week with Marilyn. Honestly, I don't think she's ever been unpopular.
The Portrait
9"x12" charcoal paper – 25% hemp / 75% post-consumer waste fiber
Charcoal and pencil
100% free hand (NO tracing)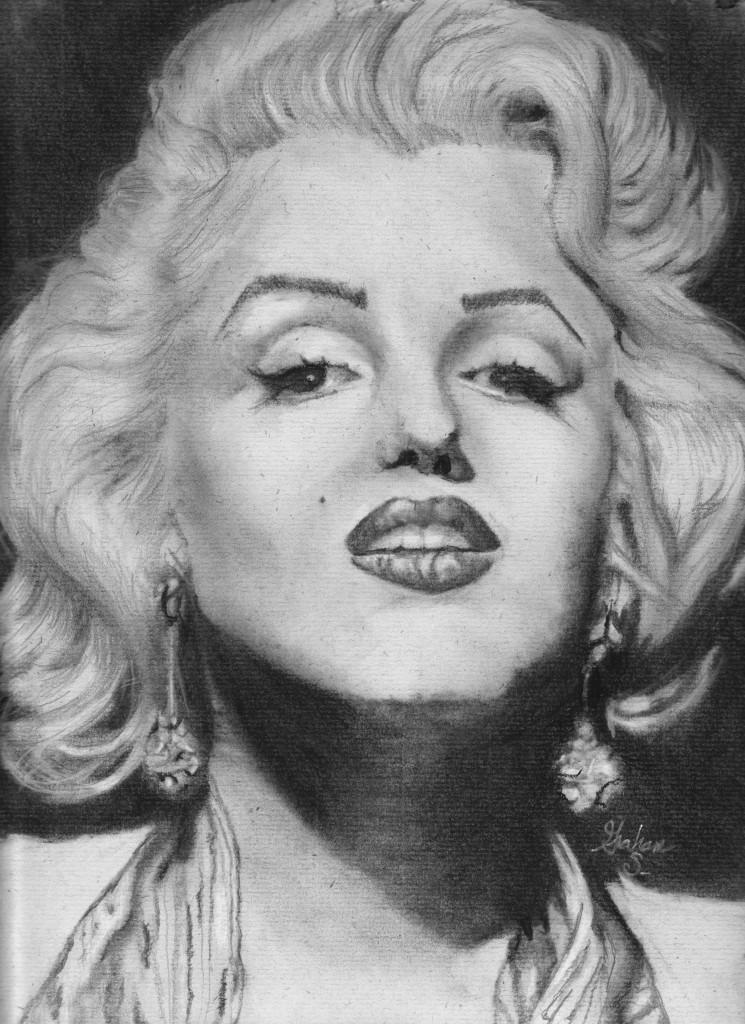 I am self taught and I had to come up with a way to shade her porcelain-like skin. So I basically used a soft brush as if I was applying her makeup and it seemed to work perfectly. I'm sure people have been using that technique forever but I only had public school art class and I've been out of school since the 80's.
Sometimes people will trace the basic outline and shape of the subject they are drawing but I have found I love to draw free hand. The art I traced ended up in the trash – it just didn't mean anything to me and being self taught makes it even more rewarding even though it will always be a little imperfect. For me, using charcoal means imperfections will be present but I like that.
To me, the imperfections are part of the artist's signature and you may as well buy of photo of Marilyn if you want perfection. Then again, perfection is in the eye of the beholder.
[Email Subscribe]