"Notice that the stiffest tree is most easily cracked, while the bamboo or willow survives by bending with the wind." -Bruce Lee
We think you'll like this idea if you're into that rough Robinson Crusoe style. It's a no frills, all natural, simple idea, but as you know, that's kind of our thing.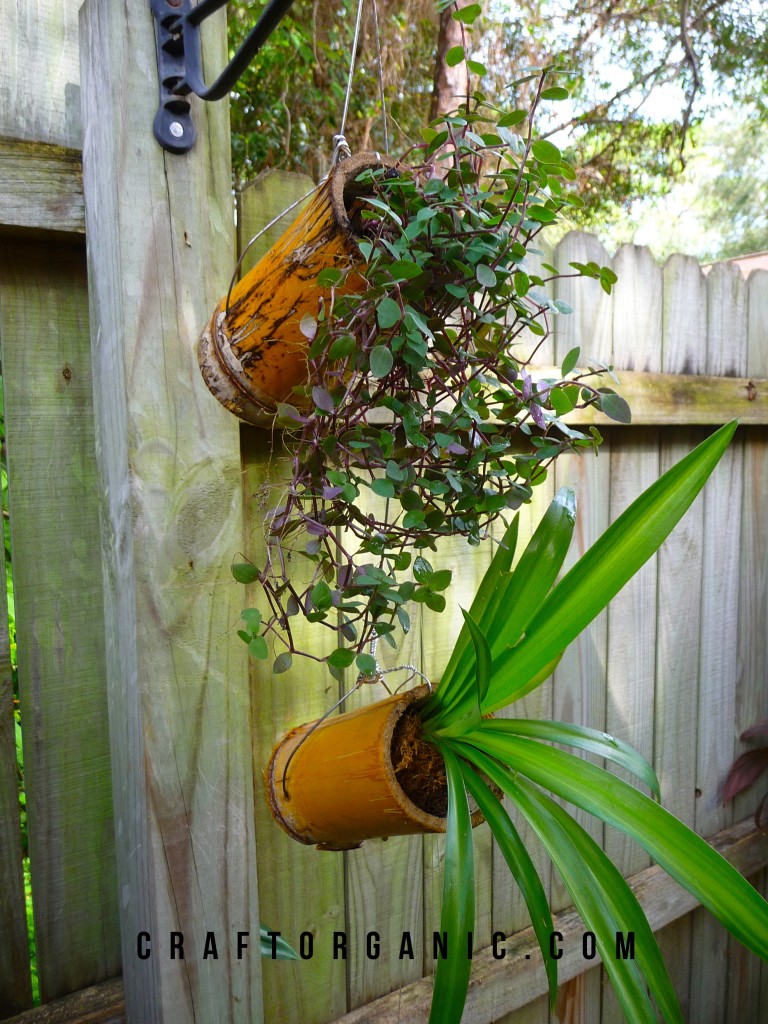 A neighbor gave us a 25 foot stalk of Golden Bamboo and we used a portion of it to make a few planters since we always seem to be short on those. They are perfect planters because they are natural, strong, biodegradable and this time they were free (our favorite part)!
Ok, ok… there aren't that many people with a surplus of bamboo lying around so if you like this idea you may have to go buy some at your corner bamboo store.
Bamboo is mostly hollow except where the nodes are – the nodes are the ridges you see on the outside of the stem. See the photo below.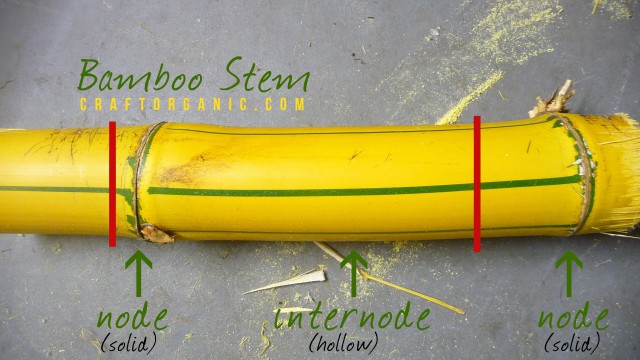 To make  bamboo planters you will want to cut out a section with a node at one end. The photo above shows a red line marking the area where you cut the stem. Where you cut into the internode will depend on how deep you want your bamboo planter. Make sense?
Then you will want to make a few holes with a drill – some for drainage and some for the wire to hang them. It's really very simple.
We hung a couple of our bamboo planters on an angle and some straight up. Some hang by wire, some hang by fish line, and some sit on a table. Keep in mind, wire will rust unless you use aluminum wire. If you like the rusty look like we do, then don't use aluminum. We used a little of both. Robinson Crusoe wouldn't mind any rust.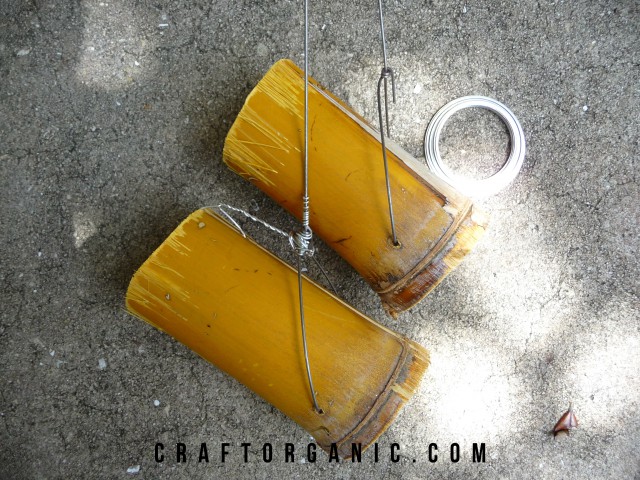 The photos above and below give you an idea of the wiring – you can see we went heavy on the wire in the photo above. There are a ton of ways to wire them for hanging and it's all preference. Don't worry if you drill holes in the wrong place or change your mind, it's just extra drainage and no one will know the difference but if they do, who cares? 🙂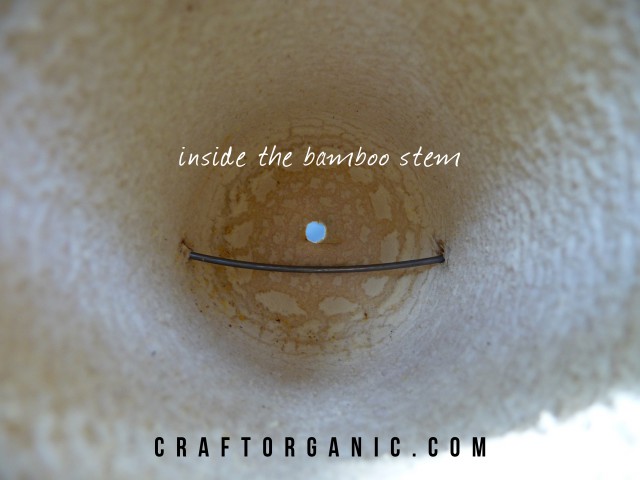 Rigging the wire through the bamboo planters can be simple or you can get elaborate with design or stringing some seashells into it but we kept it pretty simple. We want the bamboo planters and the plants to stand out. But we have been known to change our minds as fast as our underwear so whatever…
Below is an upright bamboo planter hung with fish line with a couple air plants.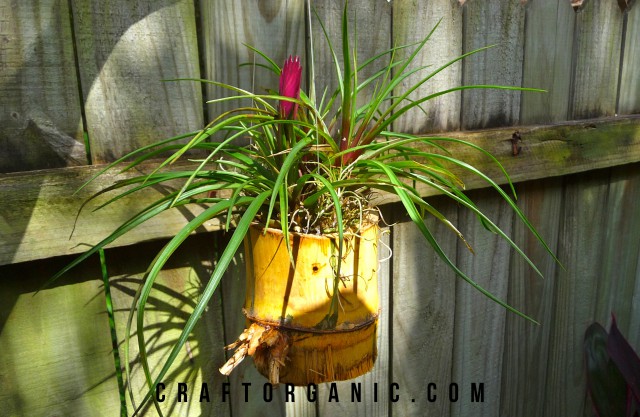 [Email Subscribe]