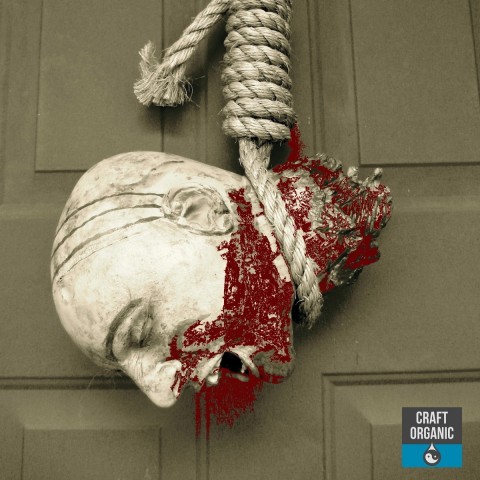 We haven't had any Halloween "how-to's" this year because we aren't throwing the usual party. So there hasn't been a need to come up with any money saving ideas. We seem to create out of necessity and since there's no party, there's no necessity. We think our brains needed a vacation from Halloween.
First, we have to thank our friend Robin for donating this noose a few years back. The noose was part of her costume and she left it behind to add to our collection of Halloween decorations. Thanks Robin!
When we opened up the Halloween containers this year we thought the noose might make a good decoration for the front door instead of the usual Halloween or Autumn wreath.
Robin actually tied this noose but we found directions to see if we could do it before putting up this post about "how easy it is." We tried it and it was extremely easy so do not fear!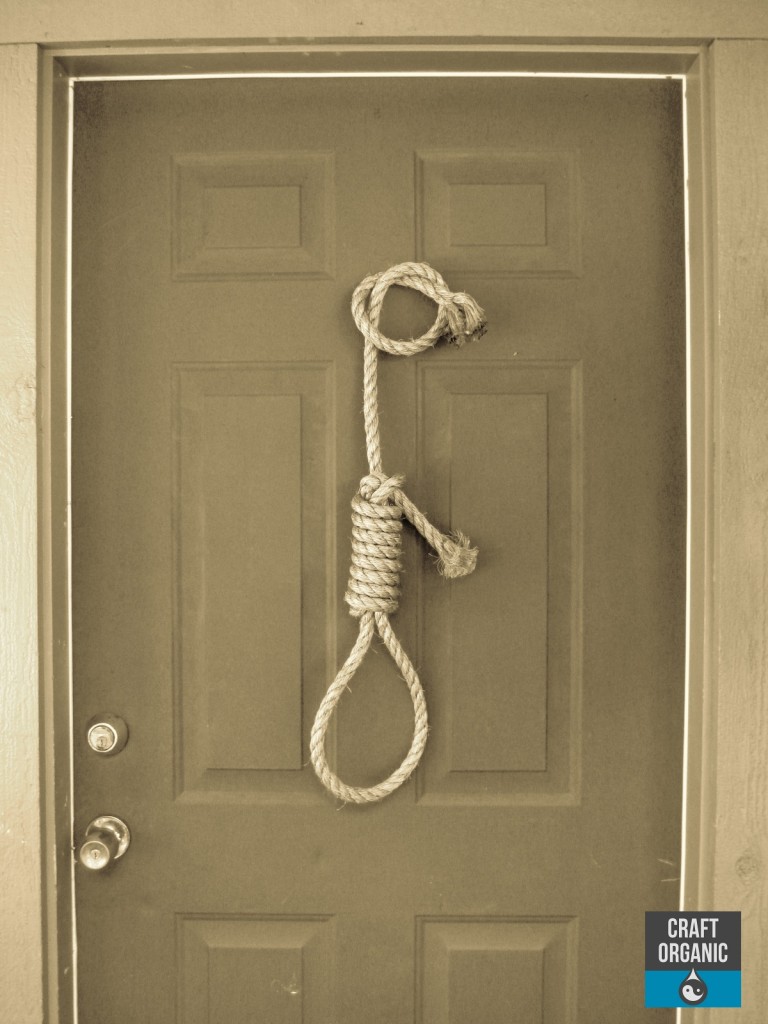 We're going to to send you to WikiHow for instructions on how to tie this knot. We tried taking our own photos but it was a real bitch! Plus, I think the other site did a great job at demonstrating the actual directions. If you don't like the directions then just google "how to tie a noose" and you'll find some good graphics for directions. Oh whatever….I'll just put another graphic below.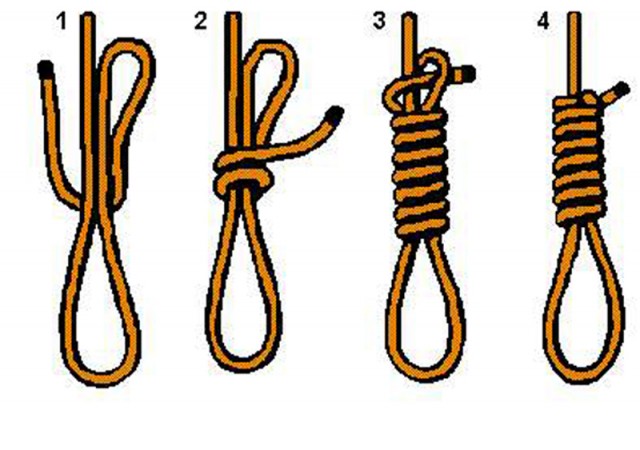 (I found the above graphic on a half dozen sites so I don't know who to give original credit to – if this is your image then let me know so I can link it to your site.)
If you have a severed head you might want to stick that in the noose so that is has that "broken-in" feeling. We think a used noose has so much more charm than a brand new noose.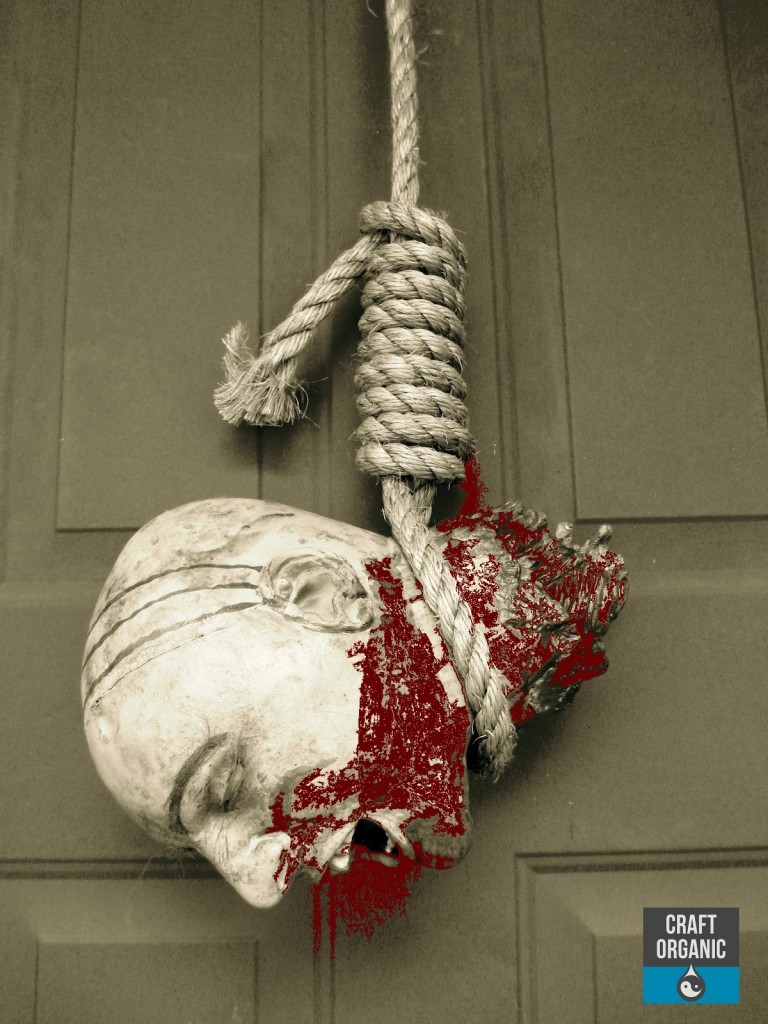 [Email Subscribe]
Follow Us!