"I think it pisses God off if you walk by the color purple in a field somewhere and don't notice it." ―Alice Walker, The Color Purple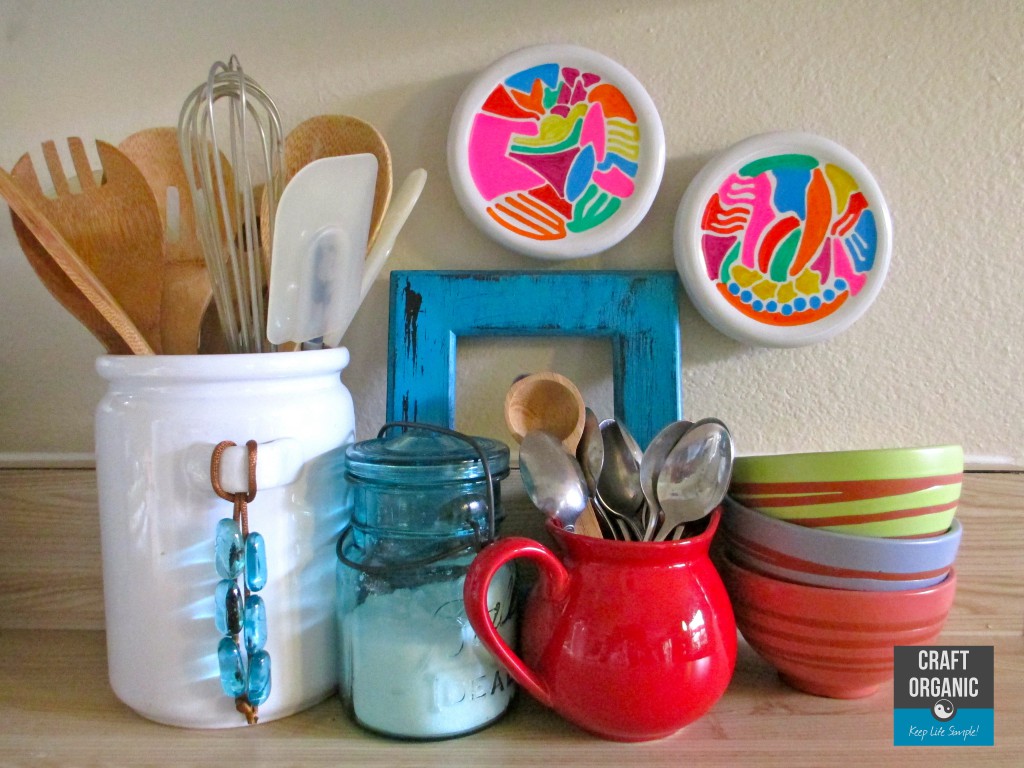 A while ago we repurposed our ceramic white. kitchen canister set into crocks since we really never used them as canisters so they sat around collecting dust. We didn't know what to do with the lids short of dropping a fat candle down on top of them but we don't burn those big pillar candles sooo…. doing that would be stupid.
Then we lost them! Well, we found 2 out of 3 of them this week while cleaning the dark recesses of one of our kitchen cabinets due to our circa 1988 plumbing springing a leak! Speaking of our circa 1988 kitchen, it's beige! All shades of beige! You may remember us whining about it before but we rent so we don't want to do to much painting and then do it again as we move out! NOO!!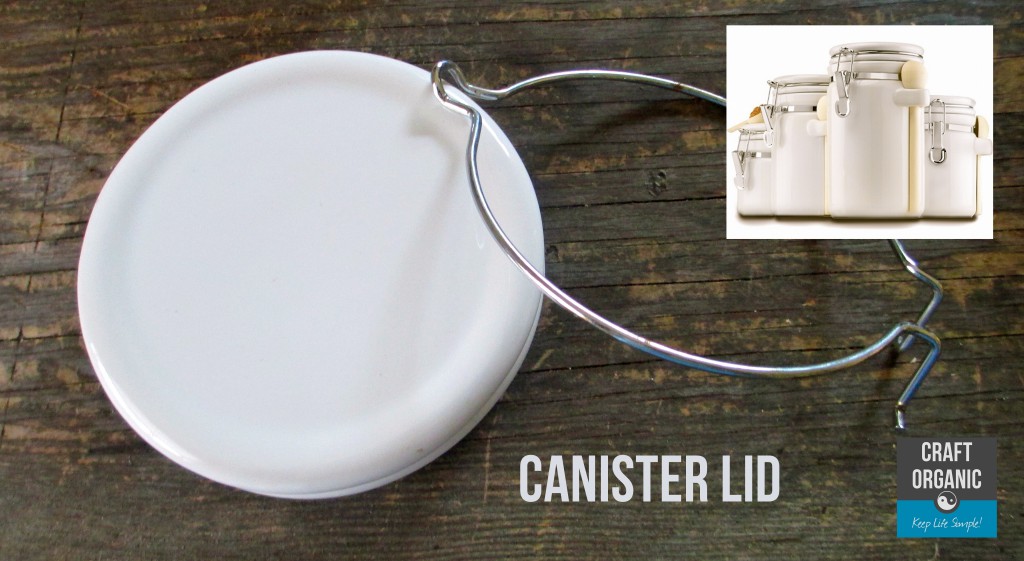 Anyway, finding these lids provided us with another opportunity to add another dash of color to our boring beige kitchen. Better yet, it provided us with another chance to recycle something useless and give it new purpose.
We used our paint markers (markers full of paint) and just began doodling on the canister lids. I really messed up one lid so I was able to wash off all the paint with soap, water and some scrubbing due to the finish on the ceramic lid. After we finished some cool abstract doodling we sealed the paint in with a clear glossy enamel from a spray can.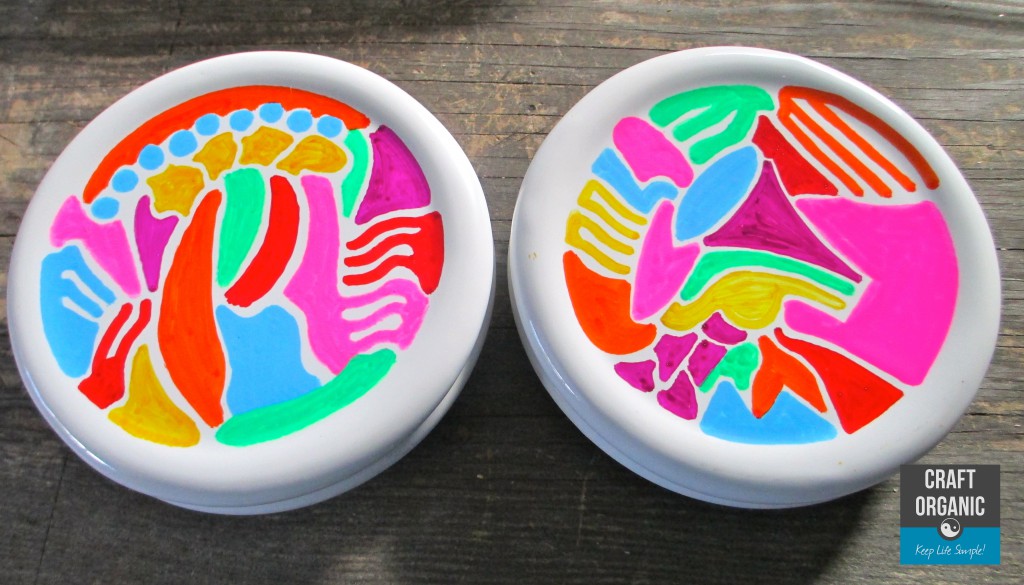 We weren't that selective in choosing colors from the set of markers, we just used them all as you can see.
When the clear coat dried, we banged in a couple nails and there ya go. "Art" from repurposed kitchen canister lids! Now we need to find that third lid!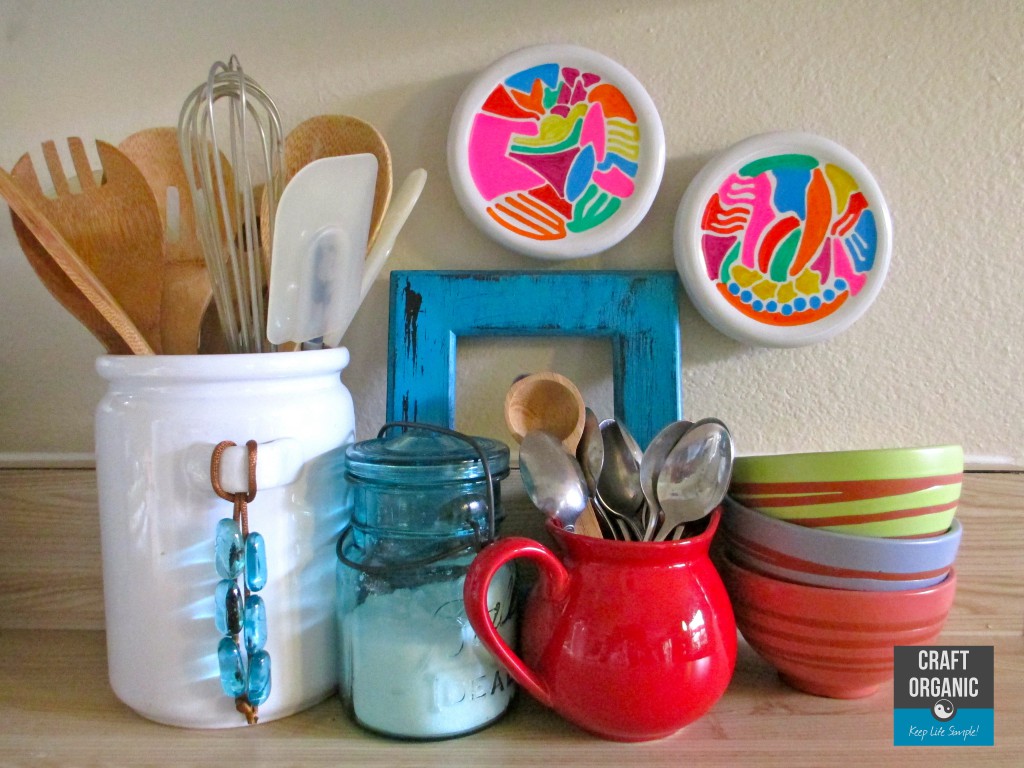 [Email Subscribe]