This is a great way to recycle those cardboard wine carriers that we honestly don't think are strong enough to carry wine in the first place. They're a wee bit too flimsy for us to trust them to carry our alcohol ….just sayin.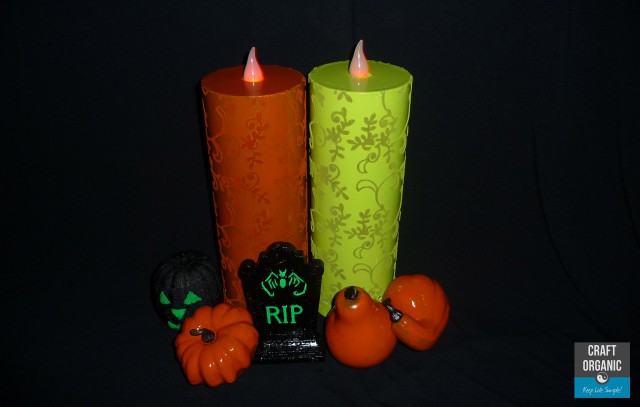 We have seen similar oversized candle ideas but we have not seen anyone use a wine carrier to mimic an oversized candle so we thought we would throw that idea out there. We're showing you the Halloween version but they can be done for any occasion.
We used battery powered candles and a couple round wine carriers that you can see in the photo below. Battery powered tealights would work too but we felt they would be too small for wine carrier sized candles. Tealights might be good for a paper towel roll or whatever….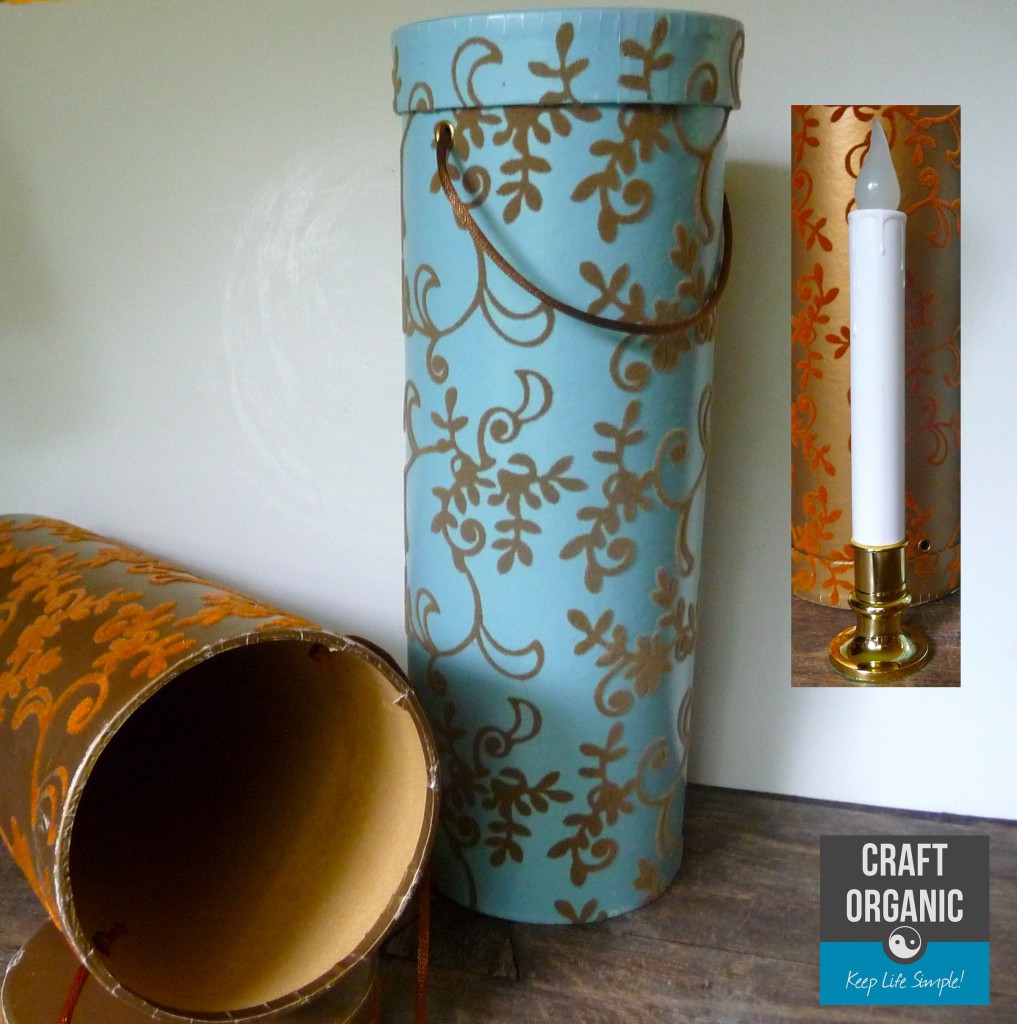 To begin, we removed the little rope handle to the wine carrier – then we made the hole for the candle to poke through on the bottom of the wine carrier (see photo below). We used them upside down because we thought the wine carrier lid worked and looked better at the bottom.

Then we spray painted them to match this year's Halloween color scheme of black, orange and green. The green paint was actually "Key Lime" and was slightly more yellow than we originally wanted but we think it still works. Sometimes it's good when everything is NOT exactly the same color anyway.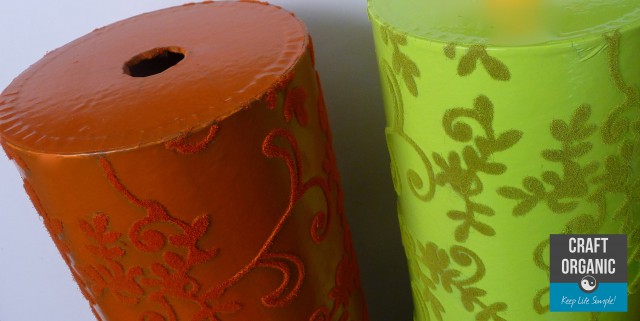 Use an old shirt or fabric to support the candle inside – we tried crumpled up paper but it did work as well as the old shirt did.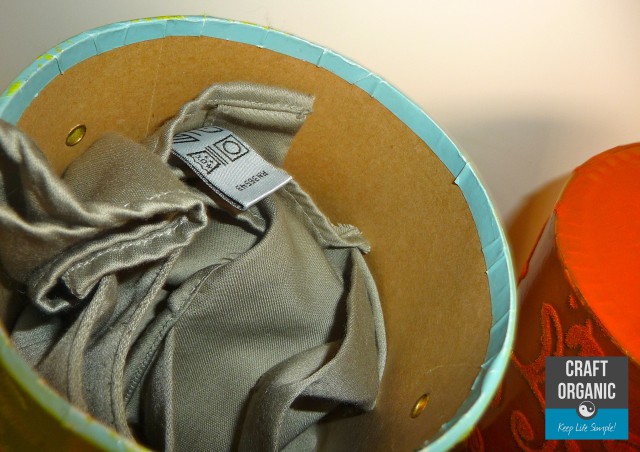 These oversized candles are great for themed parties because :
Oversized candles make a statement.
Will not overheat the room.
You won't set you guests on fire.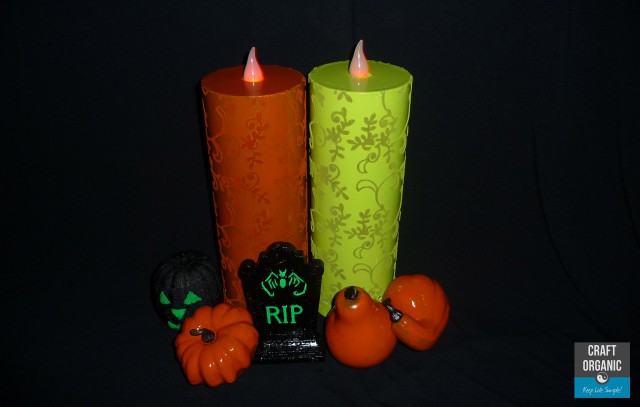 Don't forget the batteries and that's pretty much it!