"At first cock-crow the ghosts must go back to their quiet graves below." -Theodosia Garrison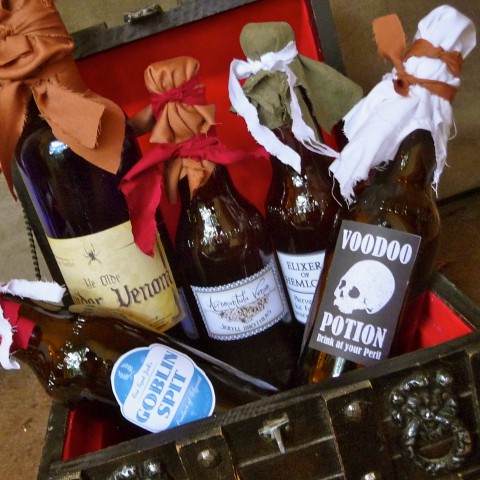 Accessorizing your Halloween Bar can be fun especially when you have all those cool Halloween bottle labels to stick on your booze! Unfortunately, after your guests have a few drinks those bottle labels get confusing and people start drinking anything within reach (okay, it was me!). So the bottles we stick labels on are only props and are either empty or have water and food coloring in side.
We found we couldn't drink wine fast enough for all the bottle labels we wanted to use so we saved some beer bottles too.
All labels are not created equal and some come off with ease and some make you work for it. We usually soak them in hot water and scrape them off with a butter knife then scrub the residue off with the abrasive side of a sponge. You may need to use Goo Gone on the tougher labels then wash well with dish detergent.
Not all bottle take the same size label either! If you have scanner/printer at you computer you can scan the labels then reprint them at a more appropriate size. You can buy the labels in the Halloween department of many stores and you can also find them online – some for free and some not.
If you're printing them yourself all you need are scissors and glue – glue sticks work great!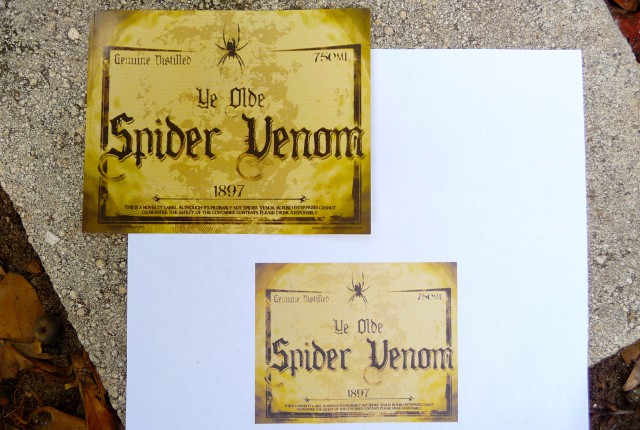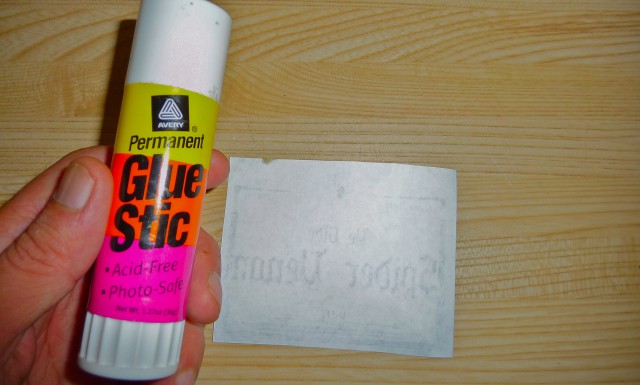 After we labeled all out Halloween bottles, they still seemed to need something. We grabbed some old clothing in the Autumn color palette that we haven't donated yet and cut them up into pieces that fit over the tops of the bottles, then tied it around the neck of the bottle with another thin strip of cloth. We made ghosts out of a couple of them as you can see in the photos.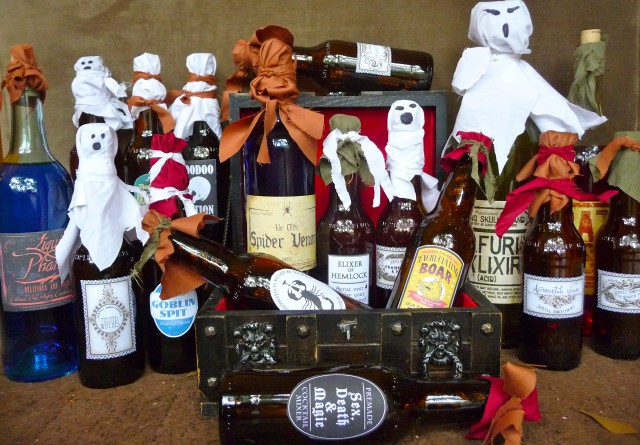 The little wooden box came from the thrift store for about 2 dollars.
Of course you can go crazy with all sorts of ideas but we are on a very tight budget so, as usual, we used what we already had in the house.
[Email Subscribe]