These little wall gardens are smaller in size, about 6 x 3.5 inches, and are a cool way to display tillandsia (air plants) with enough room left for new growth.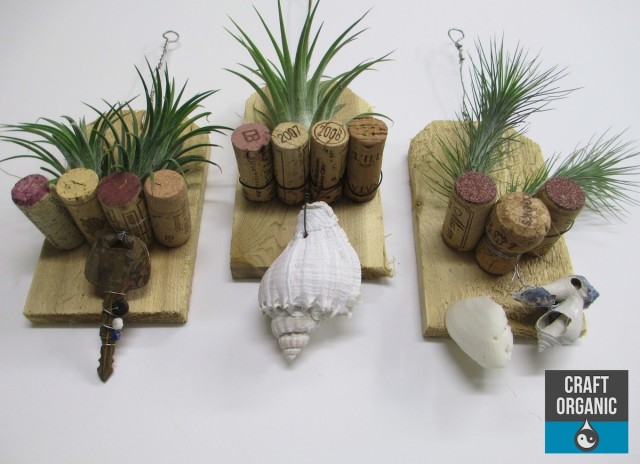 That's what bugs us about some of the plant stuff we see out there, they don't allow much room for new growth because any new growth will ruin the "look" of the piece. We say, "What's the point?" We try to keep that in mind when creating new things.
We started out with a rectangular piece of untreated wood because treated wood often has copper in it and copper kills tillandsia. No copper wire either ….no copper anything near air plants.
Attaching the hardware for hanging it is the first step. You can do what we did or you can use other hardware used for hanging picture frames; there are several variations so it's up to you and what you prefer.
We all have corks that we have no idea what to do with because we all want to come up with something new and different. That is often a lot harder than it sounds. We decided to use the corks to help support the air plant as well as visual interest in a way we hadn't seen before.
Wherever we wanted a cork, a screw was driven through the back of the wood with the point coming out toward the front and then the cork was twisted onto the screw – same idea as a "corkscrew." Make sense?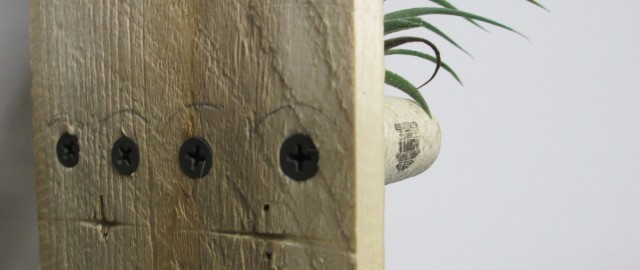 Then you can add something cool or interesting to hang off the corks, like a seashell, a rusty key or anything else that you can think of… it doesn't have to be what we chose.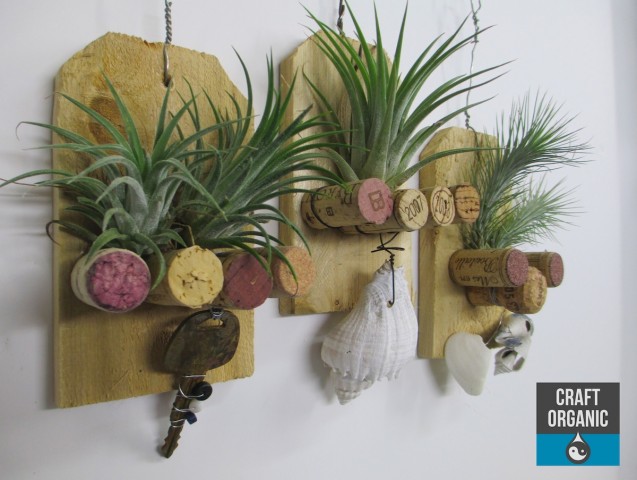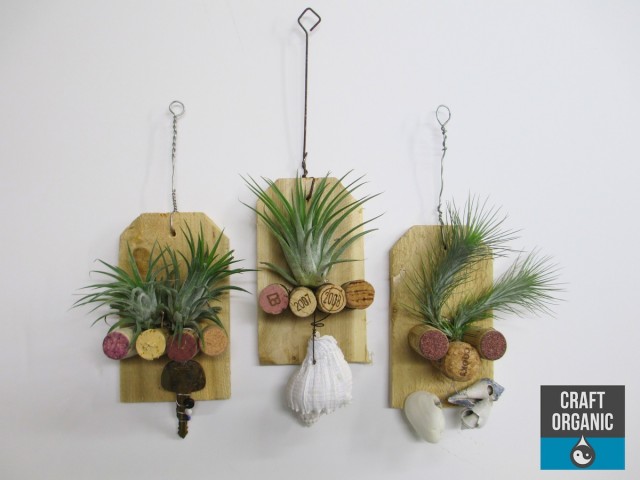 Personally, we like the rusty look. The more worn and weathered, the better! We need to find ourselves some rusty barbed wire!
[Email Subscribe]
Follow us!