Greetings people! Sorry our posts have slowed down a bit but we've been going through a bit of a creative block. I guess that happens to most of us from time to time.
I was working on this piece for a friend of ours and thought, duh! …this is something I can post!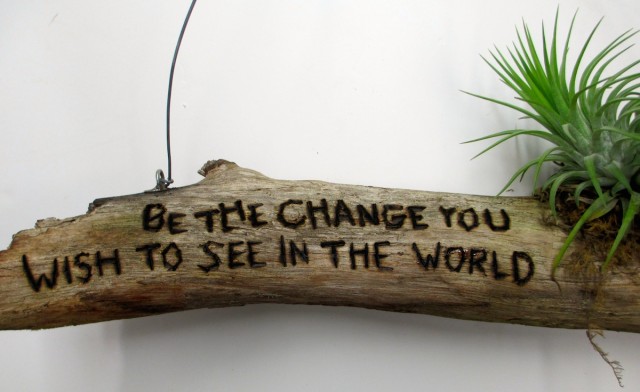 This piece of wood was found in our yard as part of a dead tree. We knocked the tree down and used the broken pieces of wood for projects like this one.
We used eye hooks and E6000 to create a way to hang the piece. We squirted a glob of E6000 around the eye hook to give it more strength but that's optional. Then we attached a wire for hanging (don't use copper wire, it kills air plants).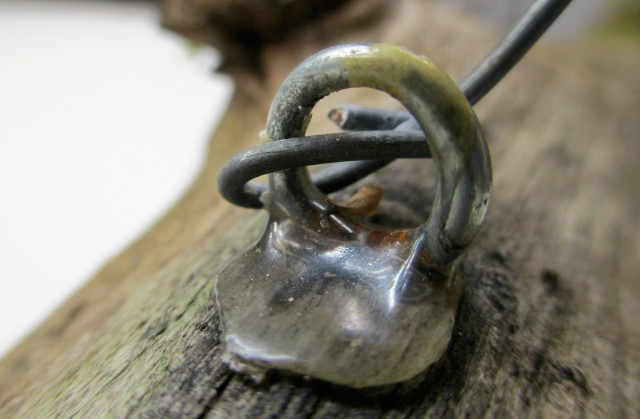 We used E6000 to attach the air plants. Just squirt out a glob of glue and press the root end of the air plant into the glue. The plant may need a little support until the glue dries by leaning it up against something or tying the plant down with a little raffia.
If there is any glue showing we recommend pushing a little moss into the glue that is seeping out.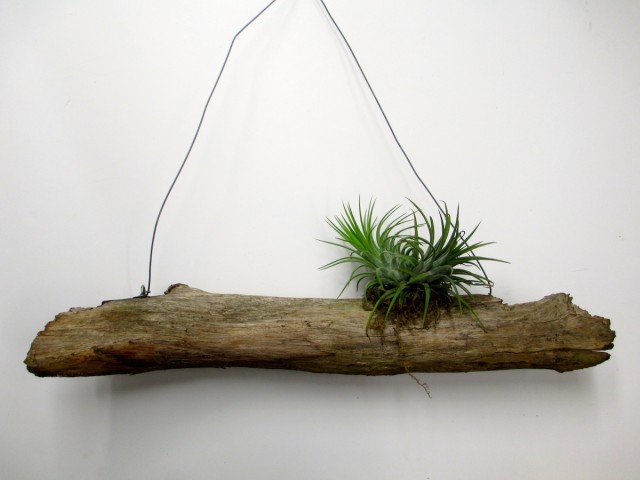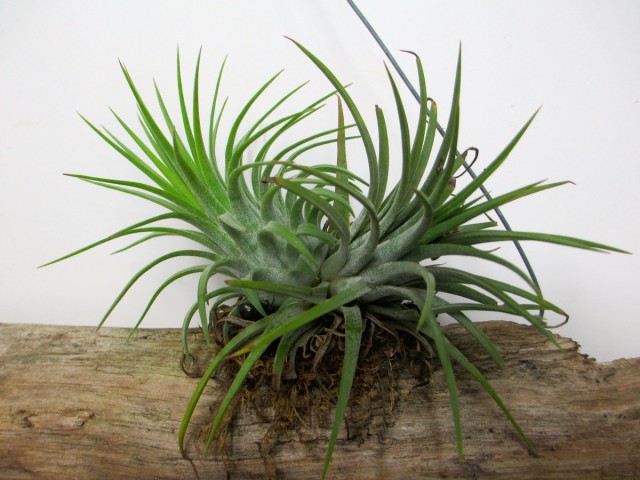 Then we decided a quote might look cool so we used one of our favorites by Mahatma Gandhi…. "Be the change you wish to see in the world"
We used a wood burner to create the quote but we're novices with the wood burning tool. The letters are not fancy, just basic and rustic. We also use the wood burner outdoors due to the smoke it creates, but where you use yours is up to you.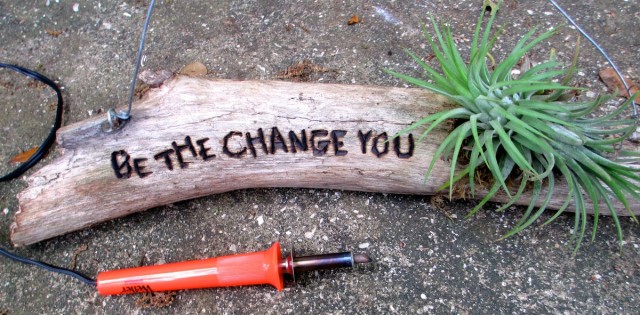 You can use a pencil or pen to write out the words before you burn them so you can figure out spacing. We tried but the pencil we were using didn't work that well so we just burned first and hoped for the best! We did make a little mistake but hopefully it doesn't stand out.
Below is the finished project.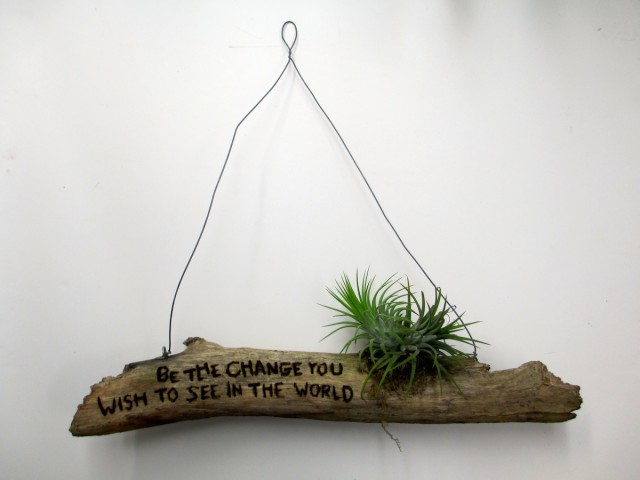 [Email Subscribe]
Follow Us!