We really hate waste. Especially when it's a brand new glass terrarium that cost $10 (not counting coupon) that I accidentally broke while I tried to open the packaging of a new curtain rod! Ugh, I was so mad!
Or maybe you've purchased one of these and you broke it! Well, here's a way to save it!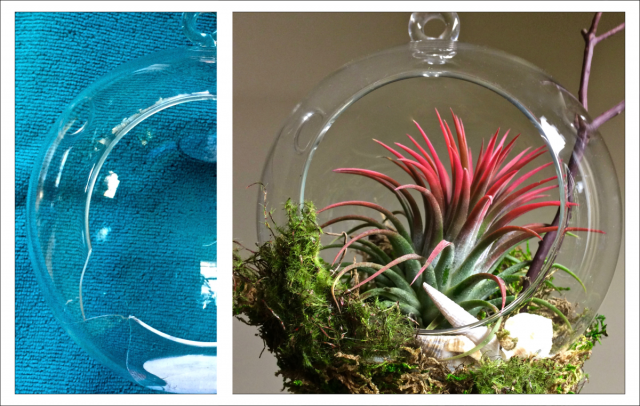 Here's what we did to "save" the terrarium.
You can see where I tapped it and the two cracks that continue on the bottom half of the glass terrarium. Thankfully, it was the bottom half because it would have been more of a challenge to fix the top section and keep it aesthetically pleasing.
We put some E6000 industrial adhesive along the cracks in the glass, both inside and out while being careful not to slice the wrist in the process. Then coated the broken edges of glass so it will be "safer".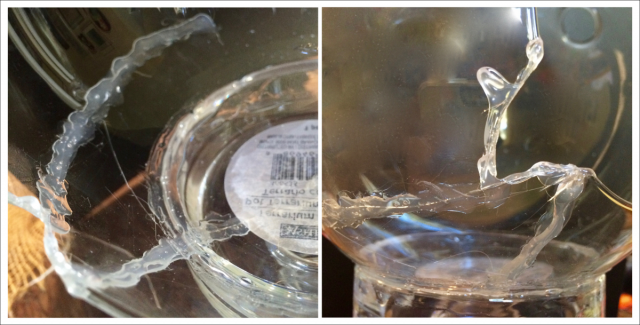 The idea to use a pedestal popped into our heads and we retrieved this glass candle pedestal from the, donate to Goodwill box, in the garage.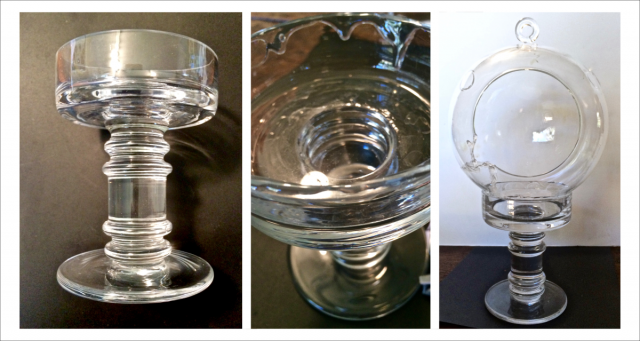 We put some more E6000 around the top of the pedestal then placed the terrarium on top, wiggling it a bit to grab the adhesive. Then applied some more after it dried a little bit to seal it better.
Found this Strong Stick in the garage… what the hell, used that around the base too!
(it says to use gloves, so the second time I used it, I used gloves).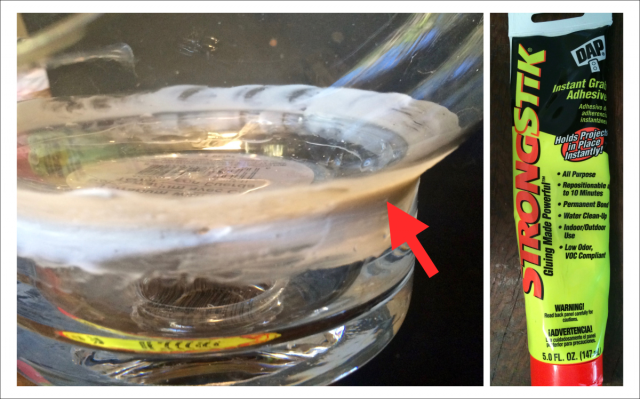 So whatever this stuff is, we let it dry.
Then applied E6000 to some moss then began to camouflage the broken area at the opening to the terrarium and used clothes pins to hold it in place til it dried.
Applied more Strong Stick to the already dry Strong Stick area where the two pieces are glued together. We applied a decent amount so we could push the pieces of moss into it for a decent hold.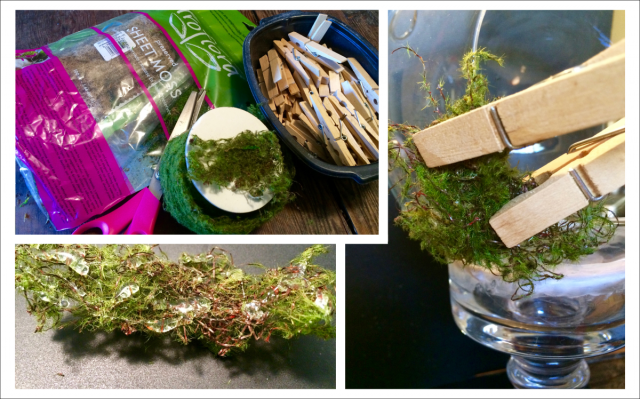 We continued around the entire piece hiding all the broken and glued areas.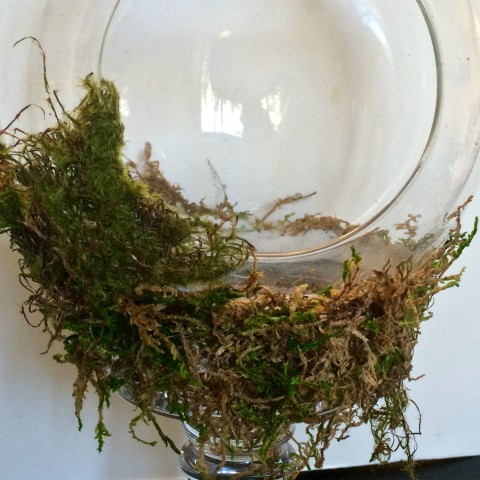 We'll wait for this to dry then go in and trim the moss to make it look a little nicer.
Now that's it's dry, we'll go in and clean the glass by polishing it with an ever so slightly damp cloth, then wiping clean with a dry one.
Wear gloves while you do this to avoid making more fingerprints as you clean it.
Don't use glass cleaner because plants don't like it…
Now that's it's all set, we can go ahead and add some tillandsia (air plants) and a couple decor pieces (sticks, sea shells, etc) to finish the project.
Now we feel better we didn't toss $10 out the window.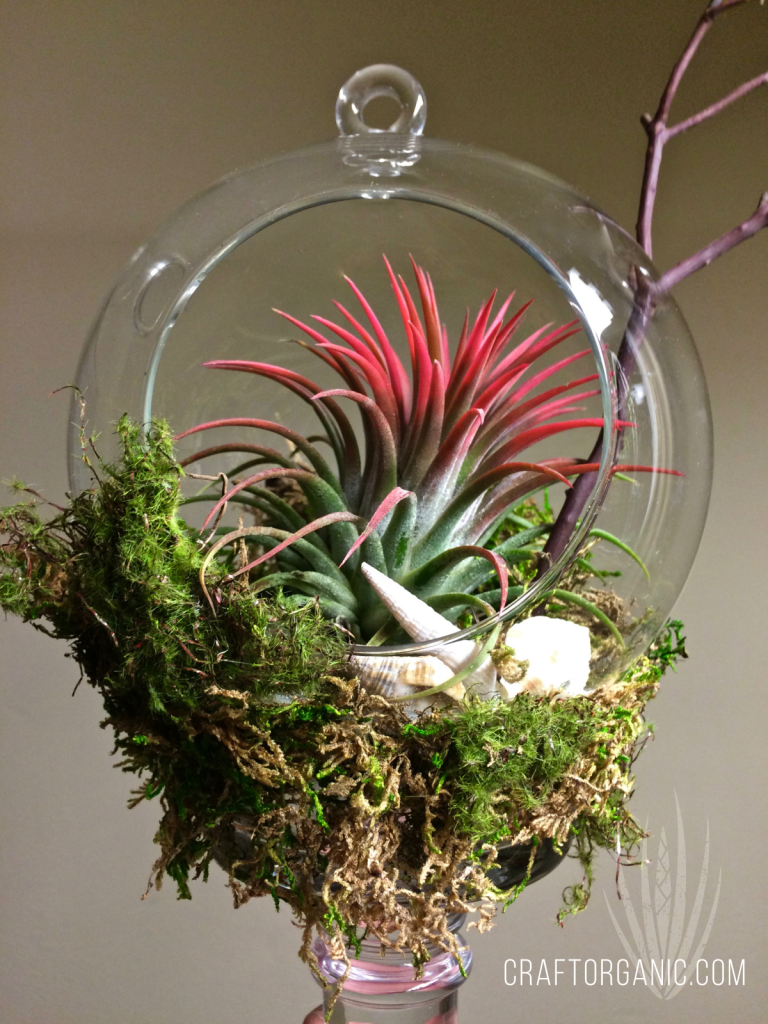 For some helpful tips on creating these terrariums click on the link below…
Follow us…