Hello, we're alive and haven't fallen off the face of the earth! We've had a lot we've been preoccupied with in recent months so the posts are still a bit slow.
One of our neighbors got a new toy ….a glass bottle cutter! She had cut up a bunch of bottles and gave us many of the pieces. We decided to make these hanging garden ornaments that could easily be wind chimes if hung close enough together.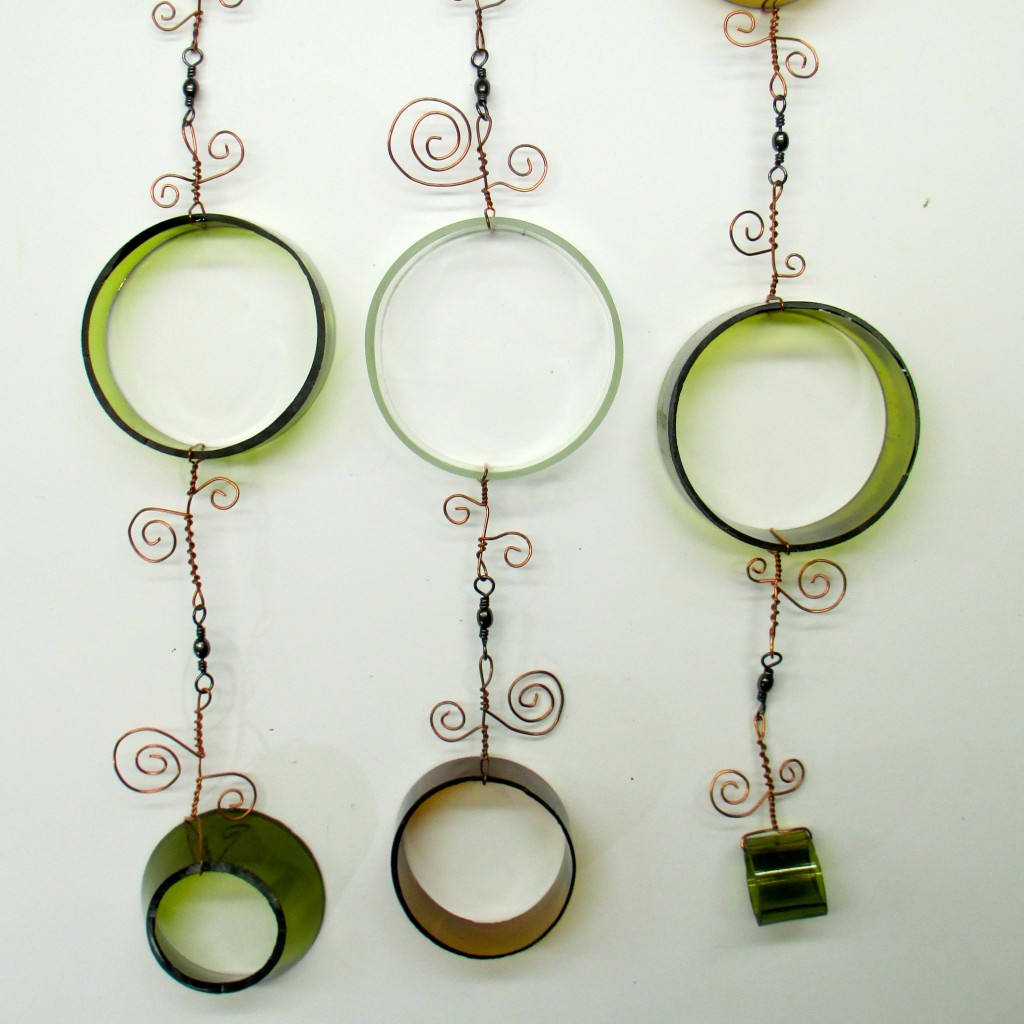 There is also another way to cut bottles if you don't have an actual bottle cutter. That old trick of twine soaked in something flammable then wrapped around the bottle where you want to make the cut. Then set on fire and placed in a sink of cold water to make the break. We've never tried that but here's a video in case you're interested.
I think we'd prefer to just invest in a glass bottle cutter because we're a little nervous about playing with fire.
After you have cut your bottles into a bunch of rings you may want to sand down the sharp edges. To do this you can use sandpaper, but be careful! Don't press too hard or the edge may slice through to sandpaper and cut you.
We used copper wire to attach the rings to each other and created decorative spirals from the ends of the excess wire.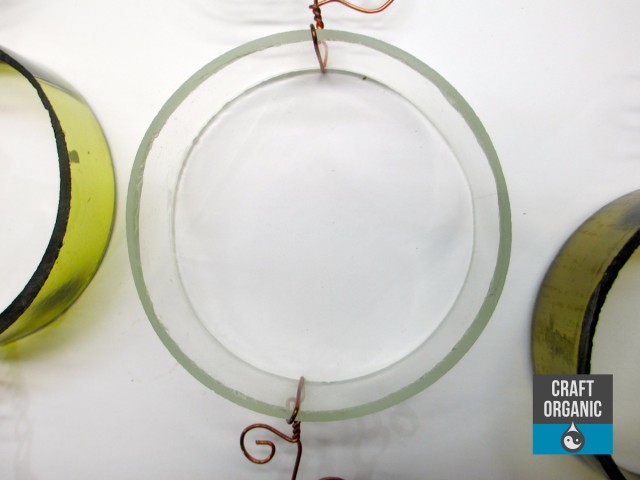 We also used a little fishing tackle to help allow each ring to spin independently from the others. The piece we used is called a barrel swivel that can be easily found anywhere fishing tackle is found …often in the sporting goods sections of Target or Walmart or online at Amazon.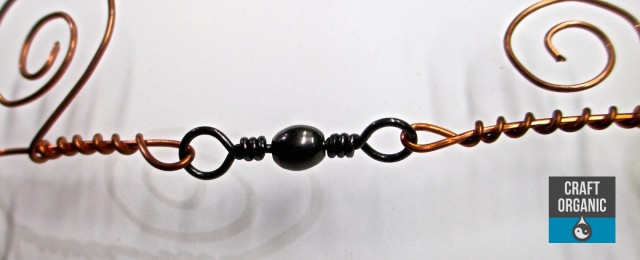 You can wire them all together to make a simple garden ornament as shown in these photos or you can use the glass to make an actual wind chime that actually chimes!
To make the chimes, you would need to hang two or more from a support, like a piece of wood, a branch or just hang a few of them very close to each other.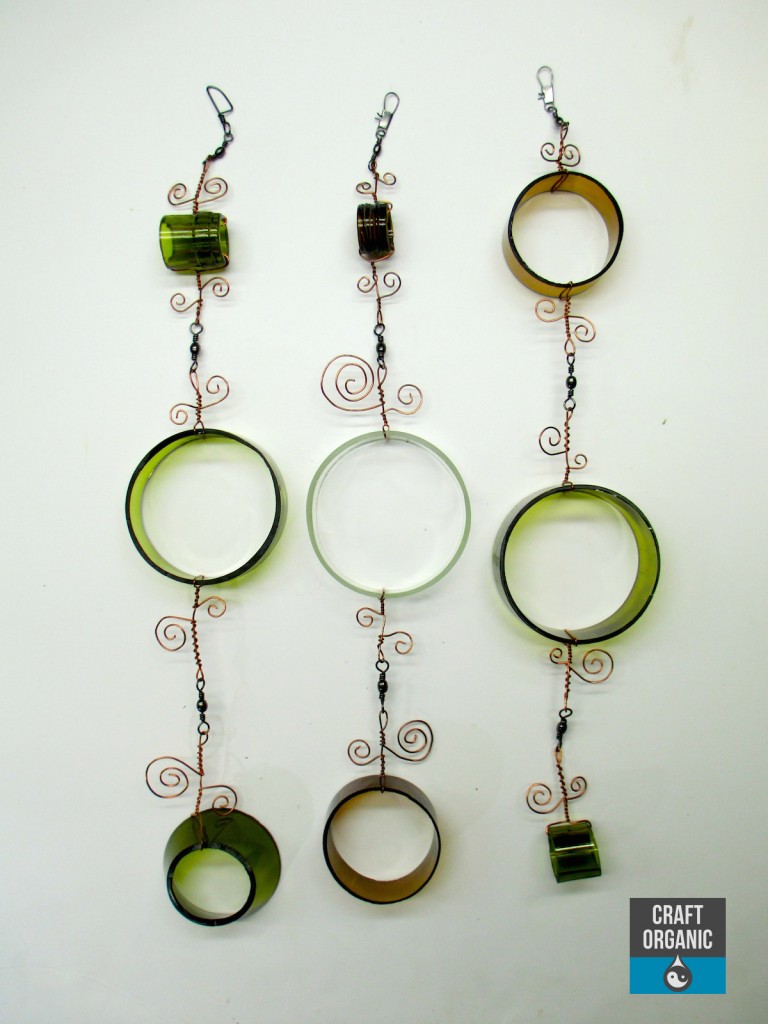 [Email Subscribe]
Follow Us!