We recently went to the 4th annual SaRtQ Print Party here in Sarasota – an event where you can have a local artist silk screen their art onto your shirt (or any piece of fabric) for five dollars.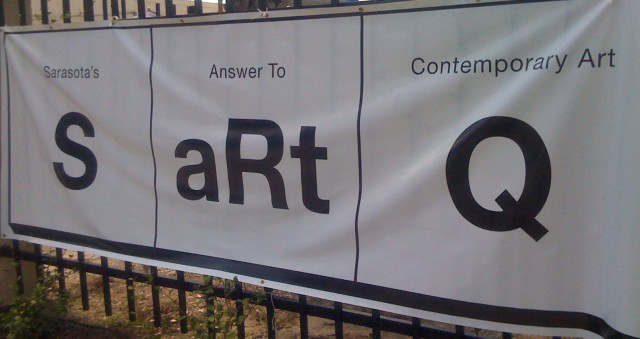 We brought an old dress shirt and had the artist, Tom Stephens, silk screen his art to the back of the shirt. Not to wear but to take home and put in a frame. If we planned on wearing the shirt, it no doubt would have manifested that mysterious spot of bleach that you scratch your head over because you swear the bleach was never near those clothes! Yep, that's our luck.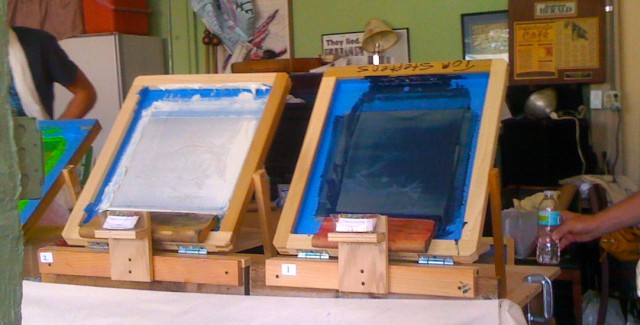 Our guest bathroom has taken on a tropical jungle theme after a friend gave us his tropical print shower curtain. After that, several thnngs we owned that was animal themed or jungle-like has made it's way to that bathroom – with that in mind we were looking for something for the wall when we went to the print party.
I think most people there were planning to wear their new art but we wanted to show you a way to keep the art new forever. A lot of people still don't think about framing fabric so that was our point for this post.  As usual, we tried not to over think it and kept the frame simple.
Once we arrived at the silk screen print party the choice was easy, it had to be Tom Stephen's fish art! Later, we bought one of those frames where the art is held between two panes of glass so you can see through it. Ok, ok, the frame was on sale!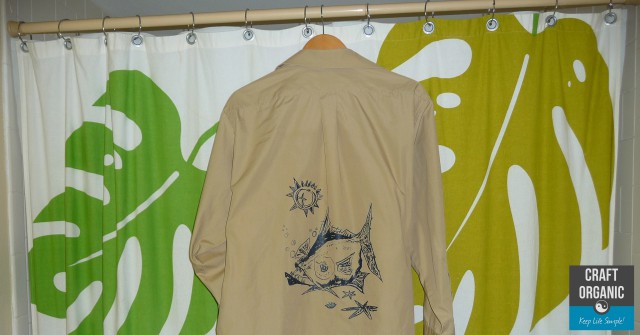 We cut the back panel of the shirt out and measured it to the size of the frame by placing the glass from the frame over the silk screen art. Then we measured and cut the fabric about an inch smaller than the frame.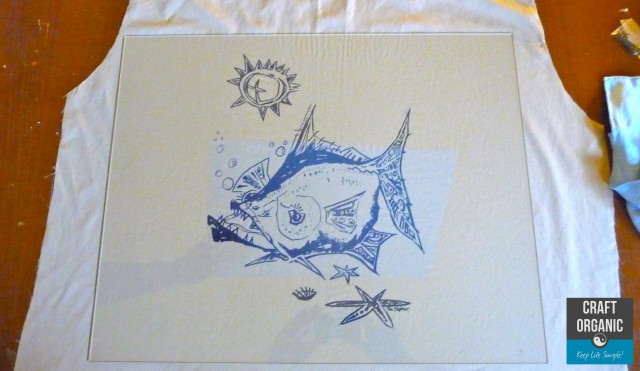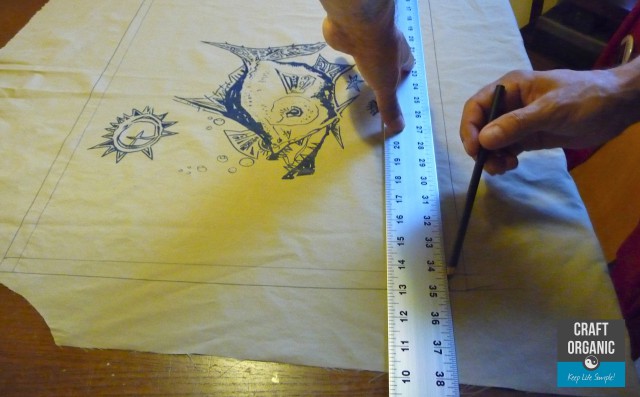 After the silk screen art was cut our of the shirt we gave it a few hard shakes – as if you were shaking clean towels right before you fold them. This gave us the frayed edges.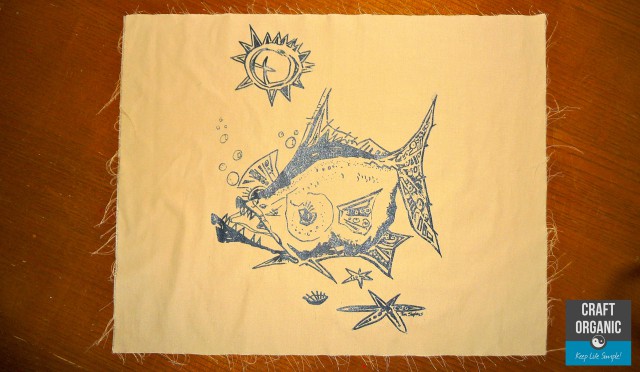 Now we have a cool piece of silk screen art by a local artist for 5 dollars on a shirt that was on it's way to a second hand store. Plus the price of the frame that was on sale. You can still see wrinkles, ripples and the texture of the shirt in the glass and that's part of the charm.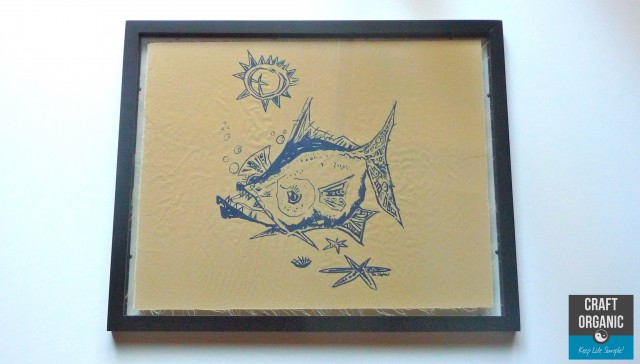 The photo doesn't really do it justice – it looks cooler in person 🙂
Thank you SaRtQ for a very cool event, and thank you Tom Stephens for the great silk screen art!