"Those who find beauty in all of nature will find themselves at one with the secrets of life itself." – L.W. Gilbert
The other day we were trying to handwrite a quote we liked to put it in a frame but it just didn't look right because we didn't have a mat and you know everything in a frame looks 100 times better with a mat.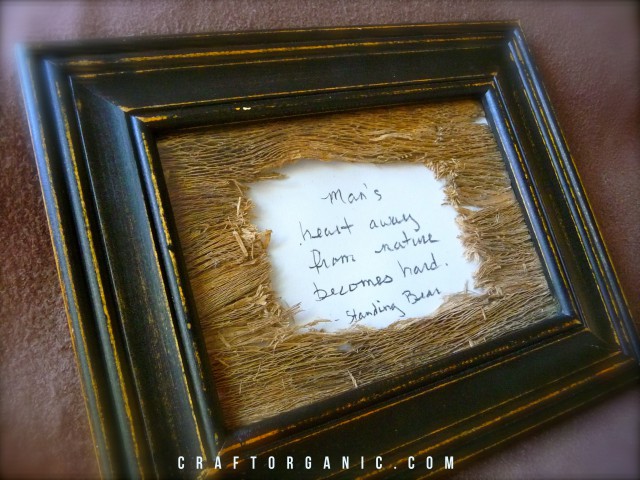 We tried a few things but eh… no go. Then we found a dead Papaya tree that left behind a really interesting fibrous material so we washed the dirt off of it and allowed it to dry in the sun.
The hot Florida sun is great a killing off stuff like mold, mildew or whatever. You could soak it in some water with a little bleach to kill stuff but the sun is free and eco-friendly.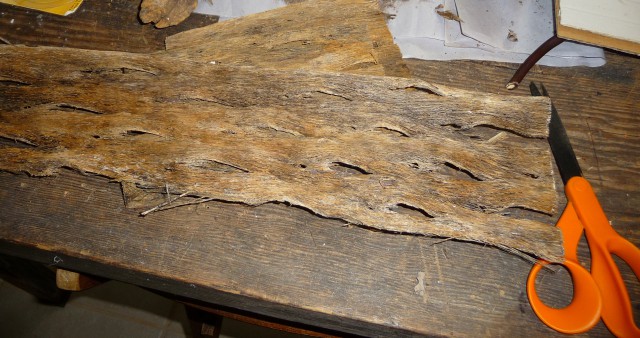 The framed quote was handwritten on artist charcoal paper with a dark charcoal pencil and was purposely meant to look a little imperfect …and because we were out of printer ink. No charcoal paper? You could use brown paper bags or the back-side of a cereal box too.
After the natural fiber material had dried for a while in the burning sun it was measured to fit inside a 5×7 frame. It was already thin enough to fit inside the frame we were using so we didn't have to do anything to make it fit that way.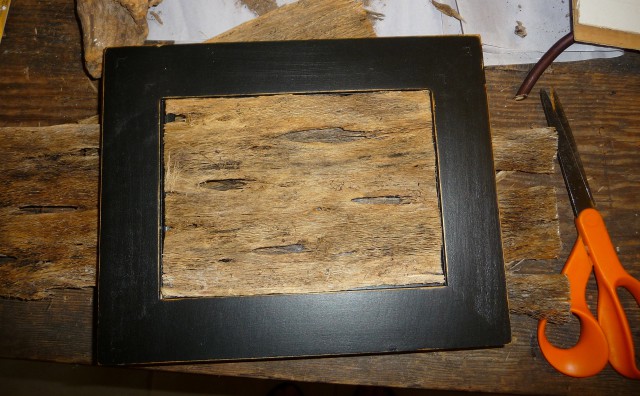 After cutting it with a pair of regular scissors we cut an irregular whole for the quote to show through. Then framed it – then took it back out because the lines were too straight and we decided an uneven or shredded look was what we wanted.
With a few snips with the scissors and some twisting and shredding by hand, we now have a more worn look around the edges. We put the natural back in natural fiber mat.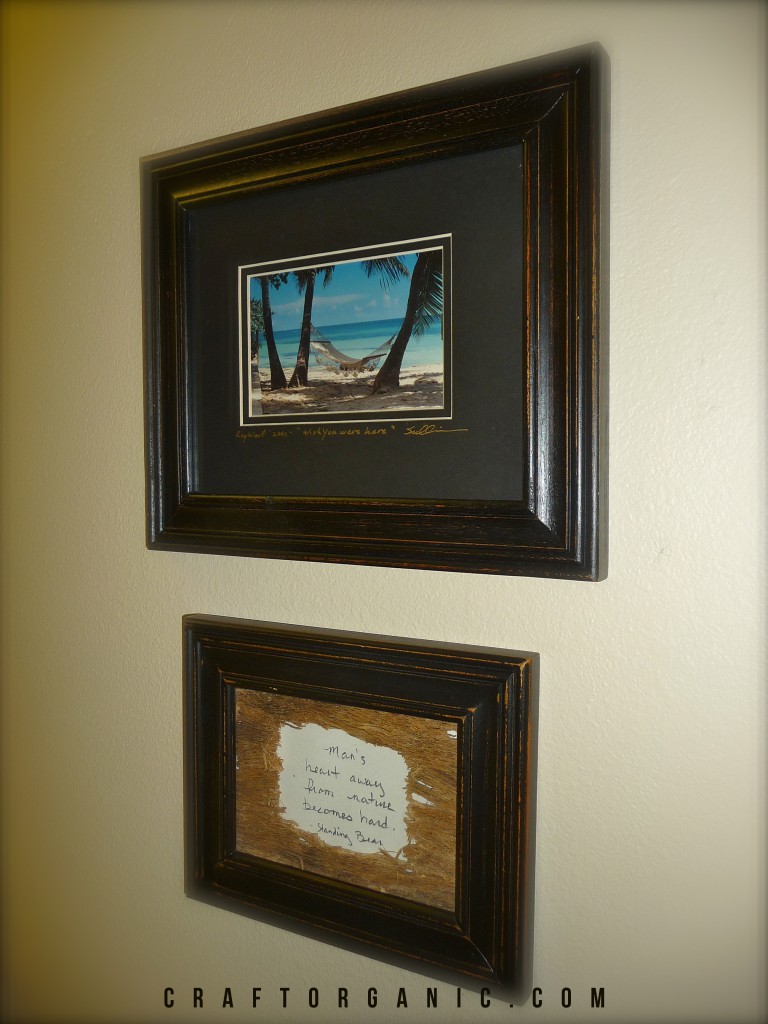 If you love a natural look then this natural fiber mat will look great as part of a framed quote.
Papaya or no Papaya, you can still use nature if you look around… maybe parts off a pine cone, dried ferns, seeds, thin bark, etc…
Try to keep a little part of nature in your life – It is part of us and we are part of it.
[Email Subscribe]