"One cannot collect all the beautiful shells on the beach; one can collect only a few, and they are more beautiful if they are few" – Anne Morrow Lindbergh
We drank this bottle of wine so you fine people would have something pretty to look at! Speaking of that, I'm going to have to come up with more things to do with wine bottles.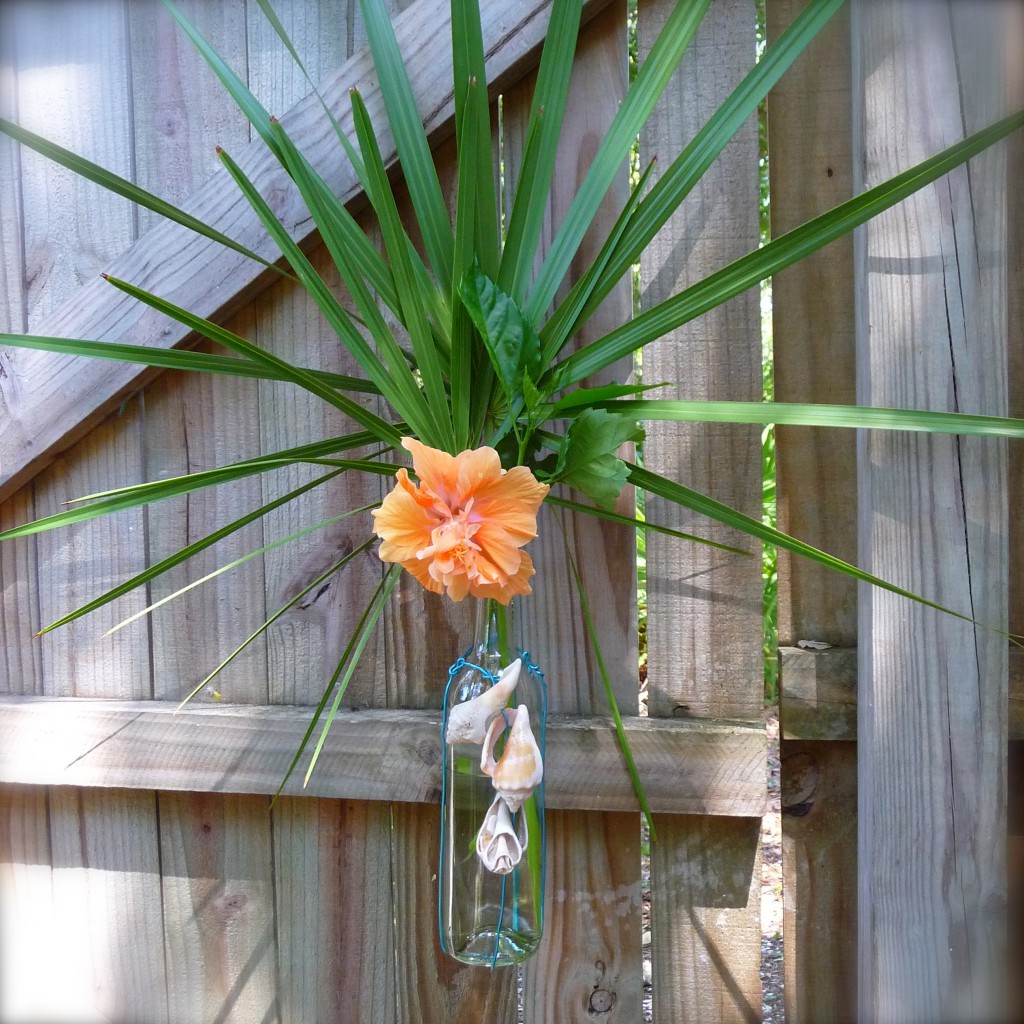 Personally, we like when things look home-made as opposed to factory made because they have more character, hence the look of this wine bottle vase. There was not much thought put into this bottle – it just happened today as things usually do…
Step 1: Drink the Wine.
Your wine bottle must be empty – to do that you must drink it every drop.
(Hint: Don't drink it immediately before trying to make this thing)
Step 2: Remove Label & Get Tools
Get the label off your wine bottle by soaking it in the sink with some hot water – it should come off fairly easy. You can also use Goo Gone to remove the glue residue.
While your wine bottle soaks you can grab some cutters and your seashells because most people have seashells lying around the house. [sarcasm intended]
We used floral wire for this because, quite frankly, it's all we had lying around. I was going to use a wire hanger but we didn't have any in the house.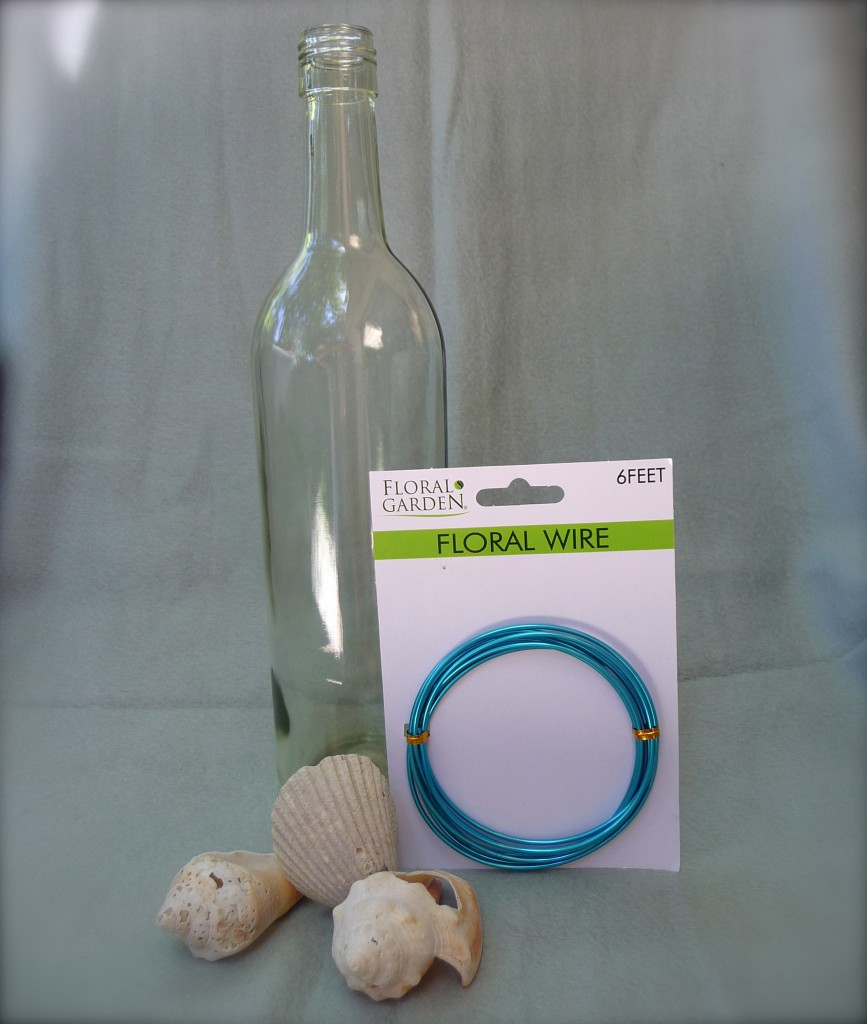 Step 3: Attach Support
I twisted 2 lengths of wire together [below] at the middle to support the wine bottle at the bottom. Twisting them together will keep them from slipping which would send the wine bottle crashing to the floor.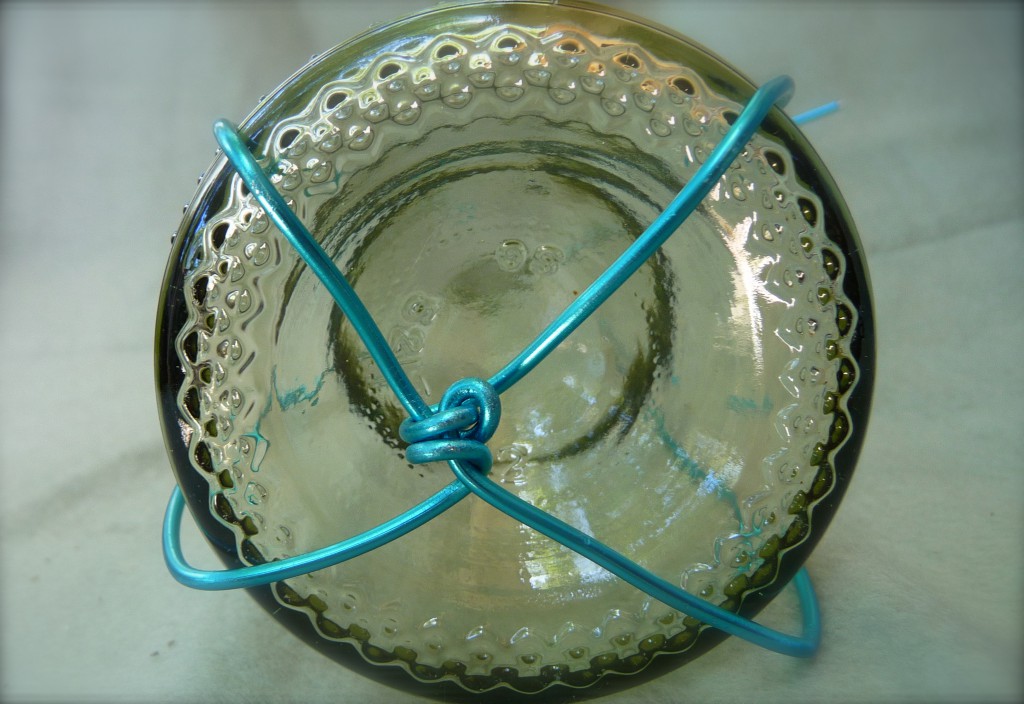 In the photo [below] the wire reaches to the neck of the bottle. The length depends on the size of your bottle. Leave one several inches longer if you want to attach seashells or other decorative items.
Notice how it is bent at the neck of the bottle to attach to another wire that will be used to hang your vase.
Step 4: Attach Loop to Hang
For hanging, create a loop then twist it a few times. [photo below] Then wrap the ends around the bottle & support wire, then twist them together.
Attach Seashells or other items to your longest wire. FYI, the seashells we found on the beach already had holes in them which makes stringing them far easier.
Bend the "support wires" over, then twist around the "hanging wire." Check the photo [below] if that sounded confusing ….I think I confused myself.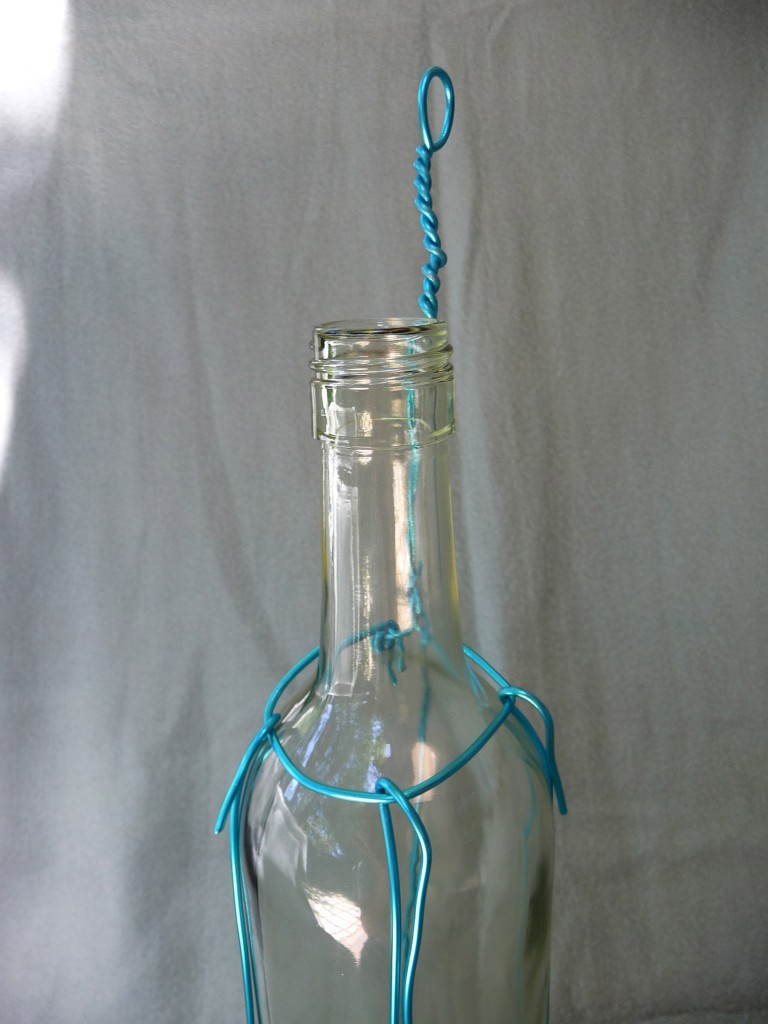 Finished: "Beach-Style Vase"
Throw in flowers & water, hang it somewhere – we hung ours on the fence around our backyard patio.
When you're bored with your wine bottle vase, remember to recycle it!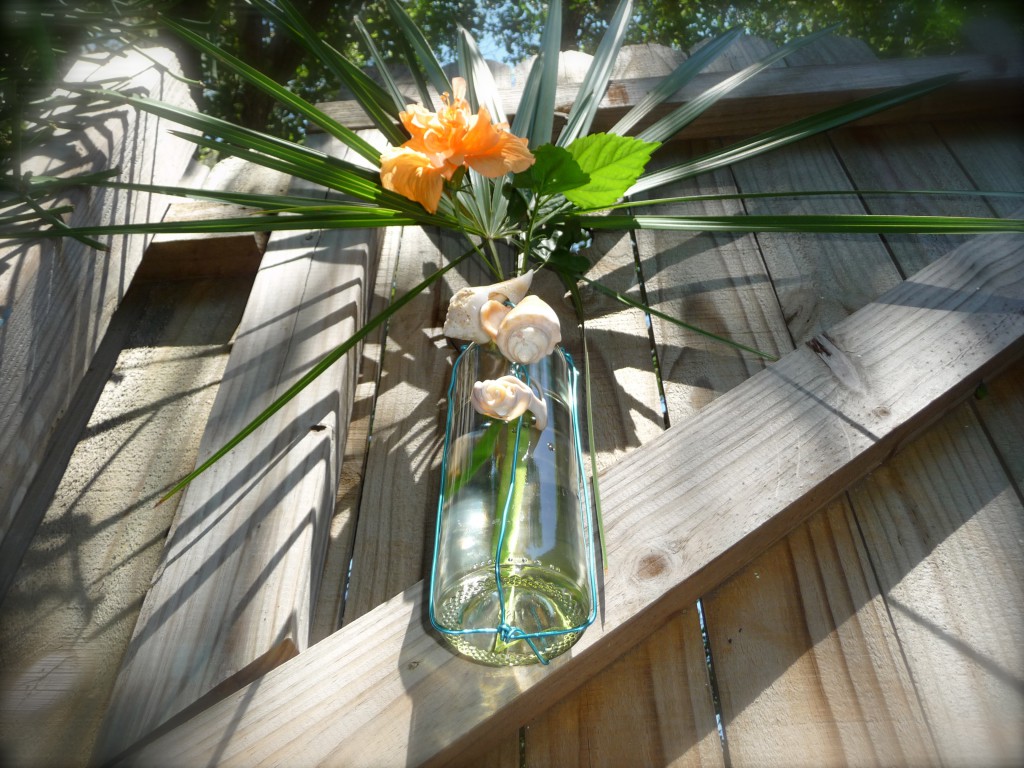 [Email Subscribe]