"For in that sleep of death, what dreams may come!" -William Shakespeare
We are doing a series of Day of the Dead inspired pieces because we really like the look and you can let your imagination go with the design and even the type of skull. No we are not talking about the Hollywood movie of the same name from 1985 or the 2008 remake.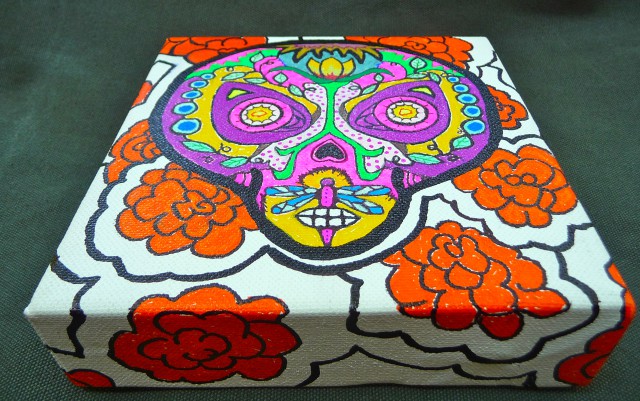 I used a 6×6 inch canvas and paint markers along with a few regular markers for some of the more detailed patterns.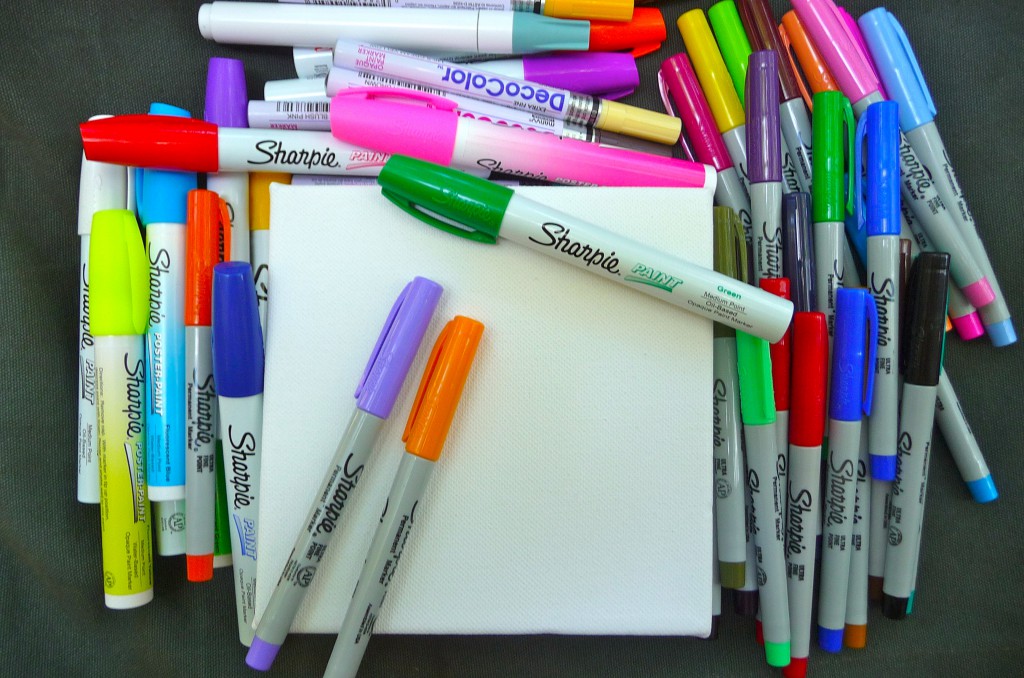 In this piece I chose an alien looking skull with the big head and eyes, and small mouth as extraterrestrial life is interwoven into many indigenous people's cultures from around the globe.
I'll take this opportunity to say, how can so many indigenous cultures from around the globe come up with similar concepts of extraterrestrial life and yet the modern world thinks it's all fantasy. Makes you think doesn't it? I personally believe we aren't alone and never were and I think of space as the ocean between islands in the cosmos.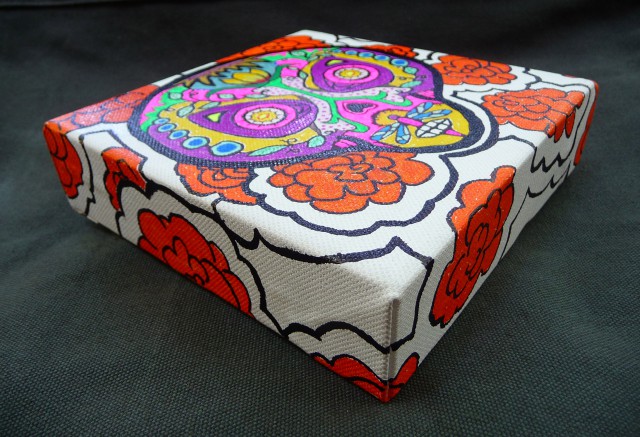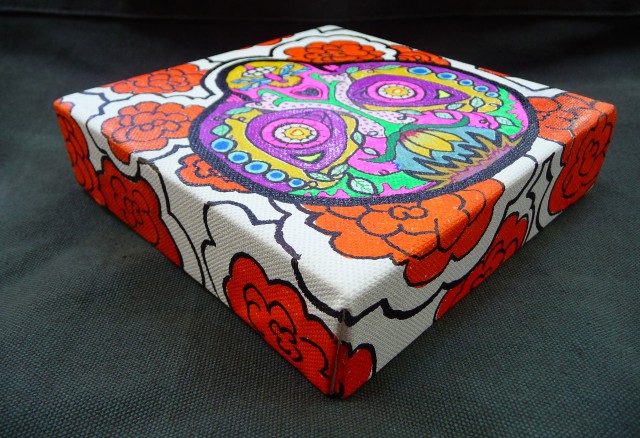 So you may be seeing more unconventional objects in my art like unusual skulls, UFO's, more aliens, mythological animals and cryptids. There are already far too many paintings of serene lakes with trees around them, no?
Those types of paintings make me feel like I'm in the dentist office or a motel that hasn't had a remodel since the 1970's. You know, the type of places that make you wish you were anywhere but there! Yeah, there's always a dusty old brown and beige painting of a field of grass on the wall.
In our quest to save the world, we didn't use any brown, browny beige, beigey brown, or gray for that matter.  The Day of the Dead is a colorful occasion anyway, so there you have it, The Silence of the Gray.
[Email Subscribe]