"If saving money is wrong, I don't want to be right!" -William Shatner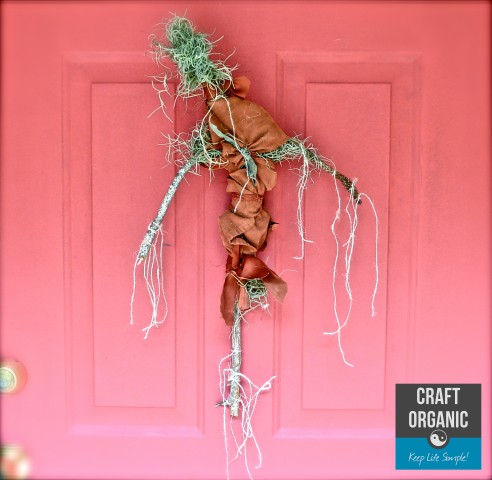 The Halloween Stick Phantoms idea emerged from the movie, The Blair Witch Project, and the need to decorate for Halloween on a miniscule budget! MINISCULE I tell you!!Most everything you need is probably already in your house or FREE! We're talking twigs n branches here people! They can be any size you like – from a few inches, a couple feet or life size!  Any weird thing you find outdoors can be used and it'll just depend on your region. We'll show you how it's done in Florida!
Items You Might Use:
Making Halloween Voodoo Dolls
We just went outside and collected a couple sticks – each about 2 feet long. We also grabbed some Spanish Moss off a tree. We already have some scrap fabric at our work table – it was an old shirt. We only used scissors and a piece of fish line for this one. DIRT CHEAP!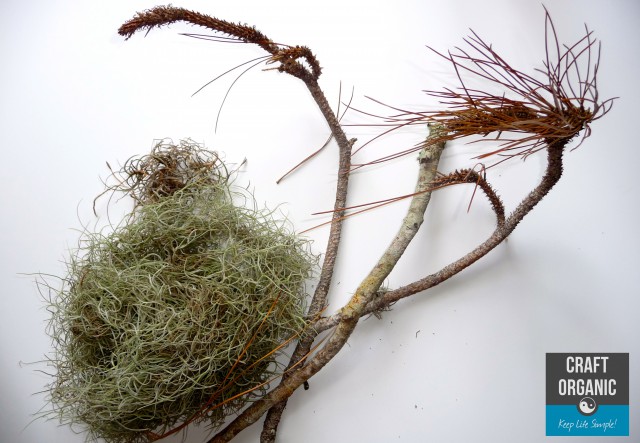 We cut a couple strips of scrap fabric and placed the 2 sticks in a cross. Then we tied the cross together with the strips of fabric – 2 photos below.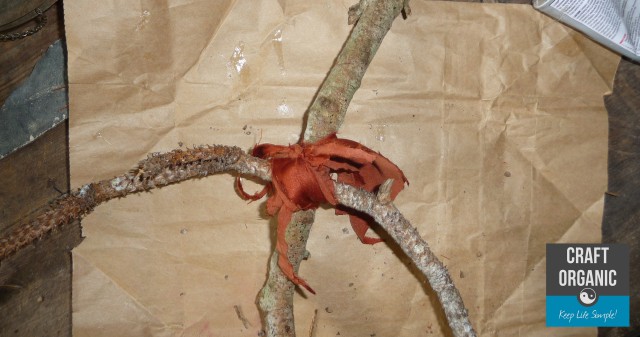 Then we added some bulk to the Halloween voodoo dolls by wrapping the stick with Spanish Moss.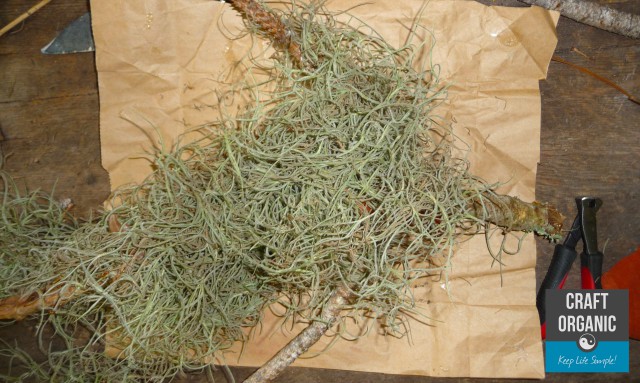 We grabbed a larger piece of fabric and wrapped it wound the moss. Then tied it all together with more strips of cloth.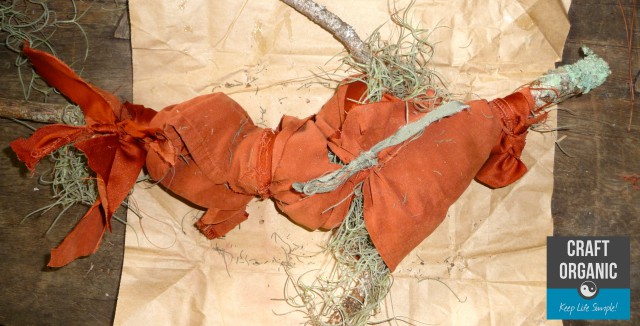 Then we put more moss at the "head" and tied it with fish line (or hot glue). We added some detail and tied threads to the voodoo dolls – feet and arms.
The Halloween Voodoo Doll,  or Scarecrow, or Stick Phantom, or whatever you prefer to call him. makes a great alternative to a wreath!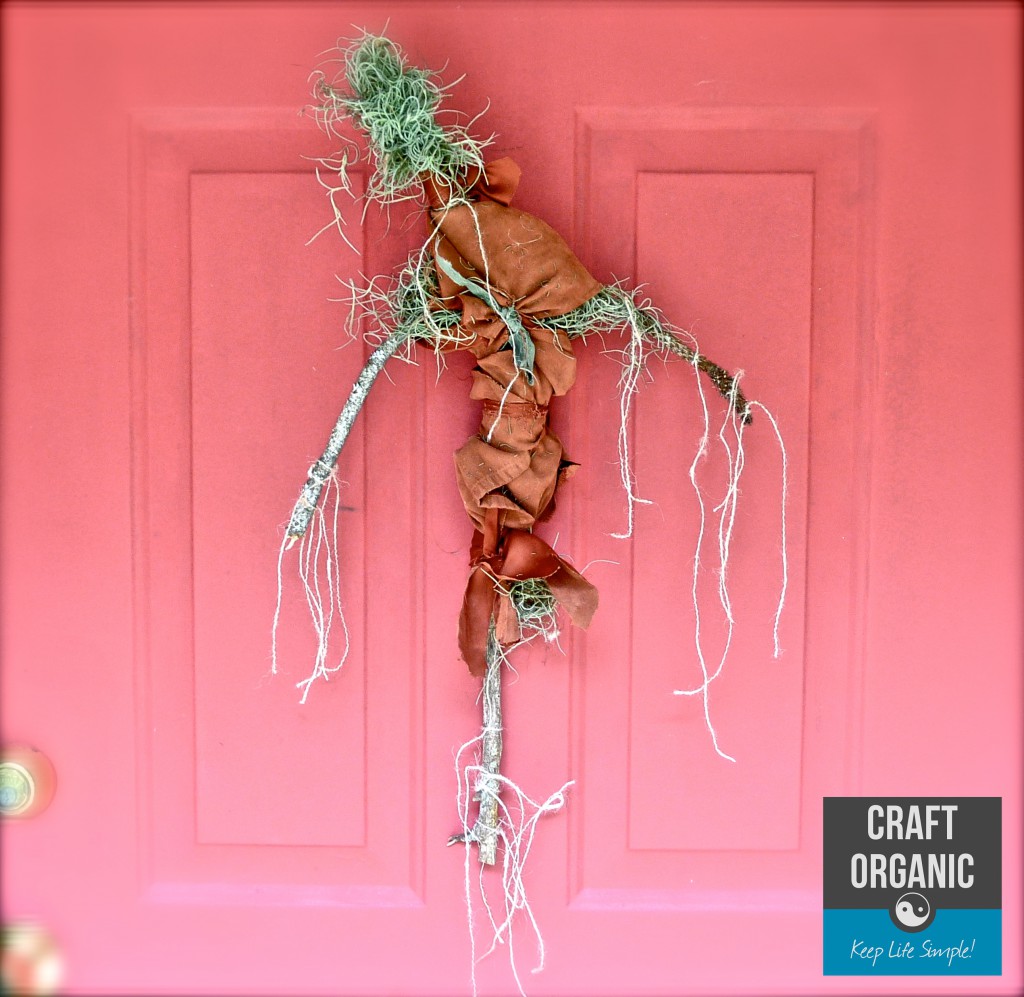 Photo below – the Halloween Voodoo Doll and a few more of his smaller buddies.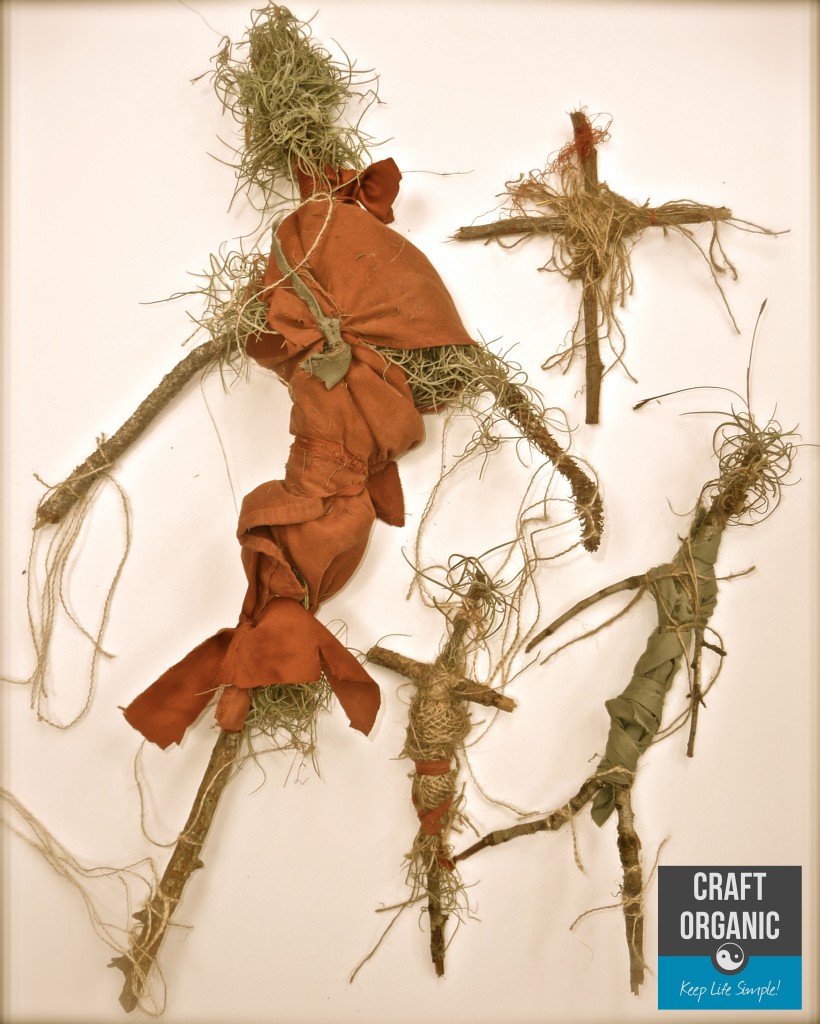 There are a couple more examples of the Halloween Voodoo Dolls below so you can see there is no plan – you just create – the uglier the better! No one can fail at this!
One Halloween Voodoo Doll has "breasts" and those are palm fruit that fell off a palm tree. They can be a little funny! Her head is part of a pine cone.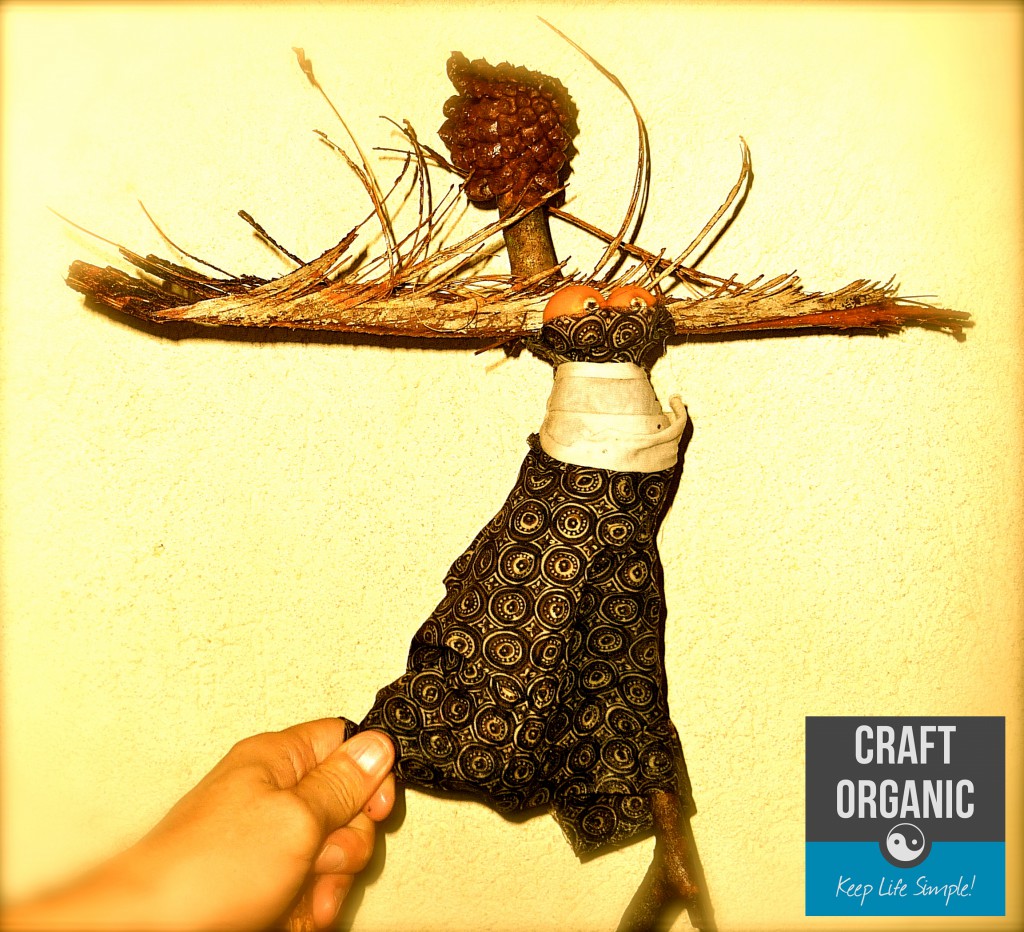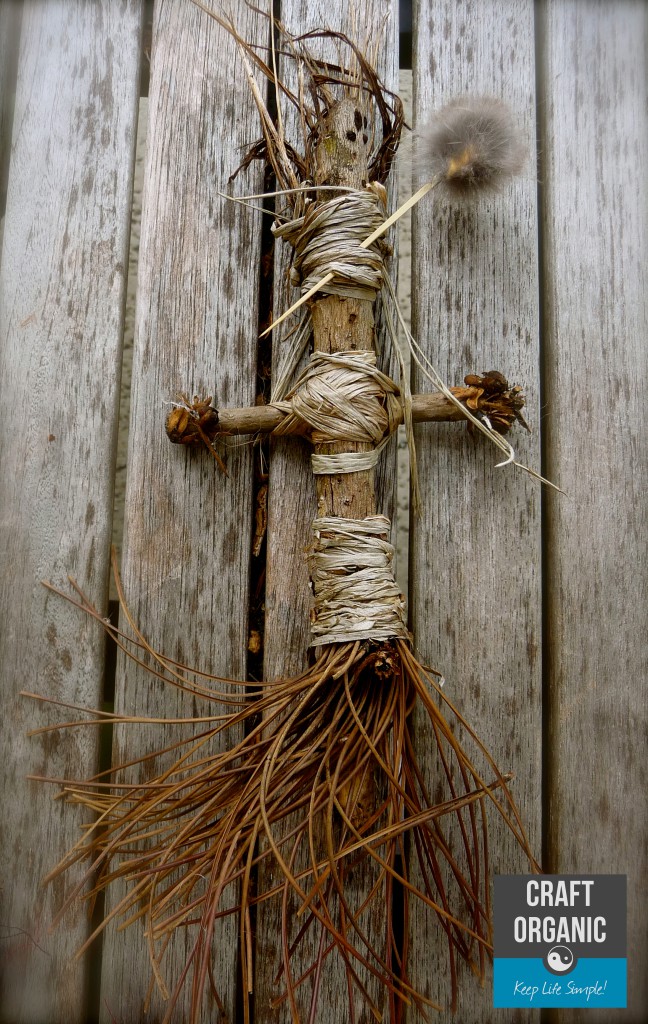 TIP: If you use raffia, you can make them about a month early and leave them outdoors to age and get weathered. This is when raffia looks the best! (see above) New raffia looks a little too clean for Halloween 🙂
[Email Subscribe]