"A nice blend of prediction and surprise seem to be at the heart of the best art." -Wendy Carlos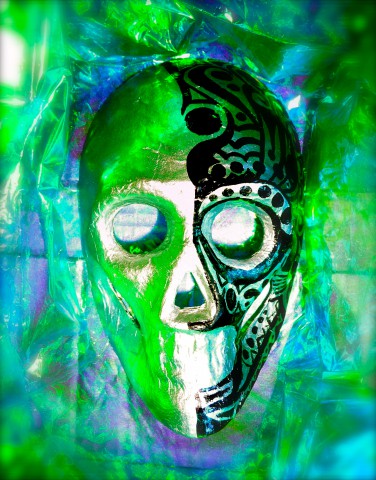 Halloween has evolved over the decades and so has our ability to celebrate it creatively. Black and orange witches, pumpkins and cats have been the staple images we all think of during Halloween but it can be any color scheme you want.
Last year we had a very small party and since it was 2010 we called it 2010: A Halloween Odyssey. Yes, we know the movie was titled 2001: A Space Odyssey but whatever! 2001 had passed and we were in 2010 and it still worked.
We wanted to have slightly futuristic Halloween color scheme. We used a lot of silver, chrome, some black and shades of blues and greens.
The image of the mask on blue-green cellophane to the right is one example of how we did it.  This mask was purchased unpainted at a craft store. We sprayed it with silver chrome spray paint and painted the black design on one half of the mask by hand.
Below is a centerpiece using gift wrapping paper leftover from Christmas on the top of the table. Then we placed a couple clear acrylic obelisk-types things we already owned with some Halloween stickers on them. We picked up some interesting curvy twigs from outdoors then spray painted them silver and put them in the vase.  We placed it all on top of mirrors.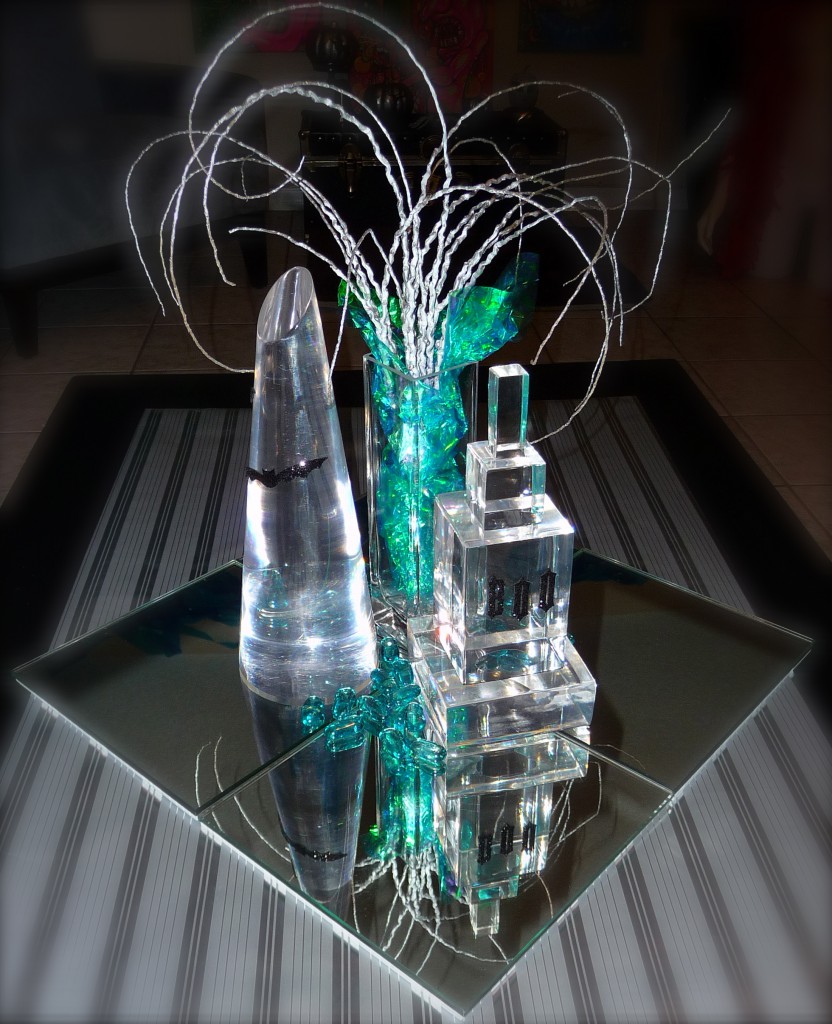 Closeup of the acrylic obelisk below.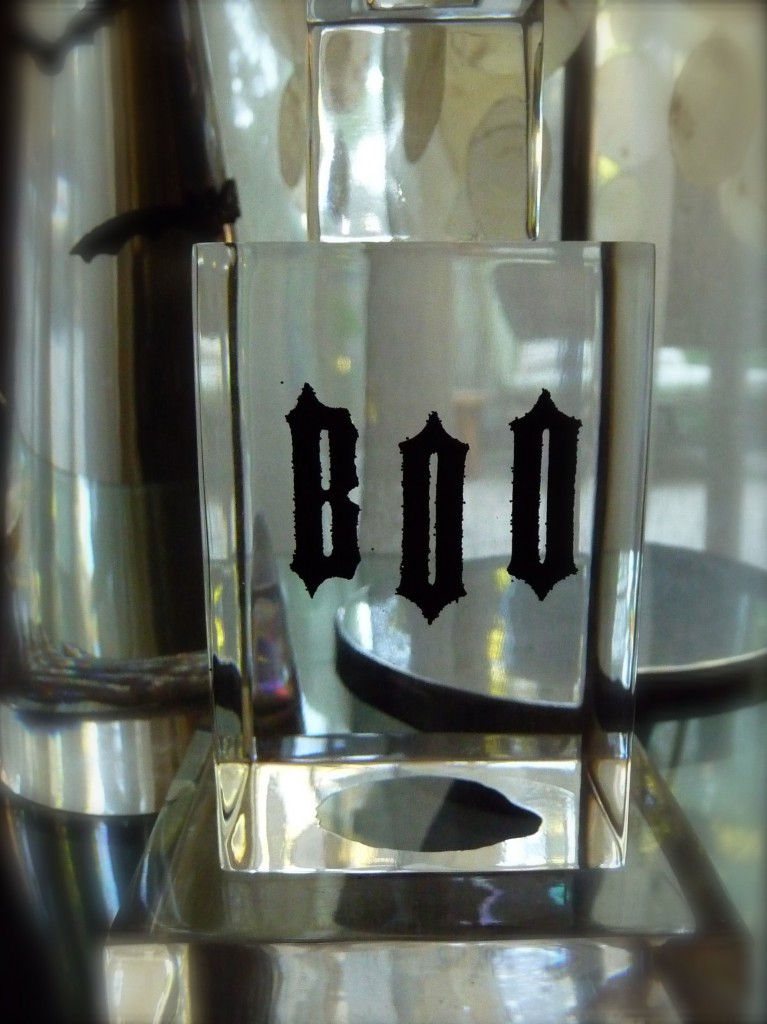 We used a chrome colored mask and cellophane to create a Halloween ghost of a different color below.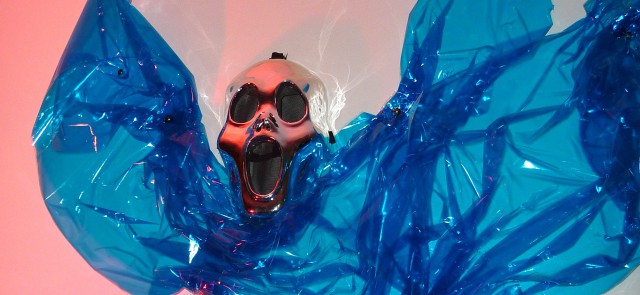 Here are a couple more example below using a glitter skeleton we found at the Halloween Store.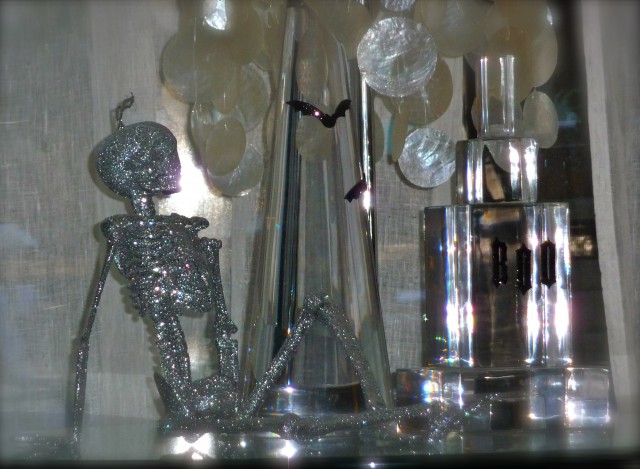 Above: We tried different arrangements before the Halloween party to figure out what looked best and where it looked best.
Below: Another version with some glass pebbles scattered around.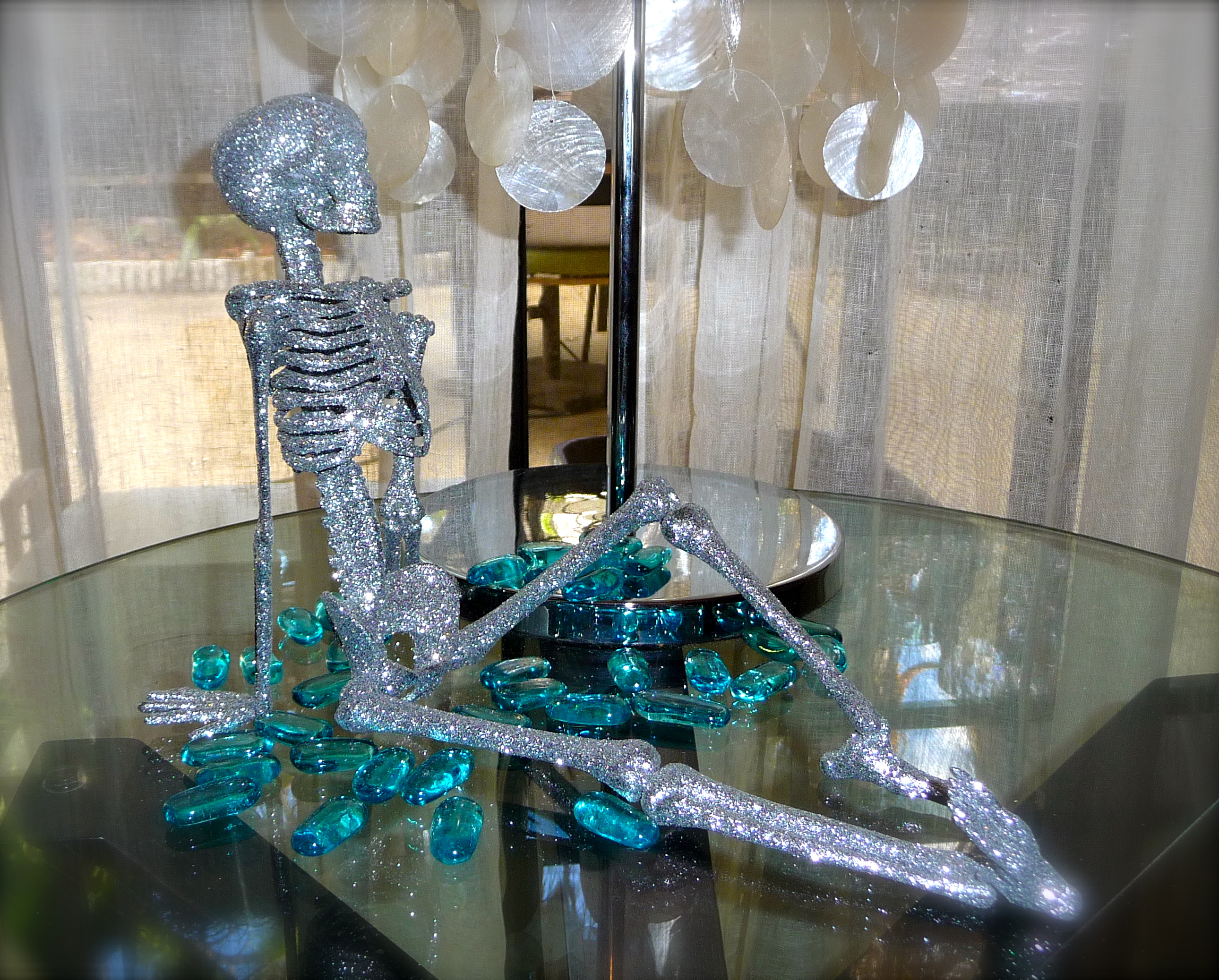 We did the indoor area like this and our outdoor area was more traditional.  Unfortunately, the only time anyone went inside the house was to use the bathroom.