Seriously, another lamp shade?! We can hear the groans already. The Plant Man has been working on a lot of plant stuff, primarily what we've already shown you. I've been creatively challenged the past few weeks but I did move all our furniture around and that is what led to this lamp shade.
I moved our computer to a new "desk" that is actually a sofa table because I wanted something narrow and smaller. It has worked out great, but the lamp we had on the old desk took up too much room on the new desk.
Problem: Lamp shade too wide
Solution: Make a narrow shade
I took the old shade apart to get the metal hardware. In this case, it's called a slip uno fitter (I had to Google that).
We have a plethora of hardware cloth so it was a logical choice, plus it's easy to use. I made a simple barrel shape shade with the existing fitter by cutting out enough hardware cloth to go around the fitter and enough height to hide the socket and neck (the ugly parts).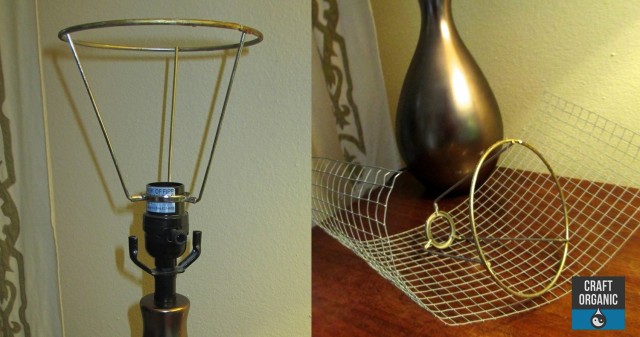 I used a thin wire to attach the hardware cloth to the fitter as if I were sewing with needle and thread, then I did the same on the seam of the shade.
I placed the new lamp shade on the lamp and then I sat there staring at this thing wondering what I was going to cover it with… A lot of time passed here…
Then I thought, screw it, how about tape? My Mom is a nurse and she sent me first aid supplies a while back because every house should have them, but she sent enough surgical tape for the apocalypse!! So I decided to use the tape and it looked really cool. I used the type of surgical tape that is more like cloth as opposed to the type that is more like plastic.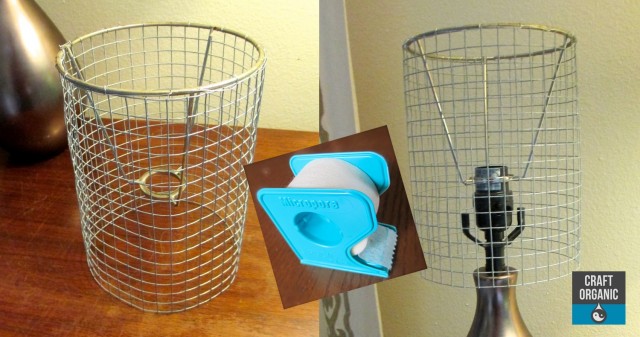 I kept it solid around the light bulb so it wasn't shining in my eyes, but left spaces on the bottom half. I really like how it turned out. It's definitely different, but we like different.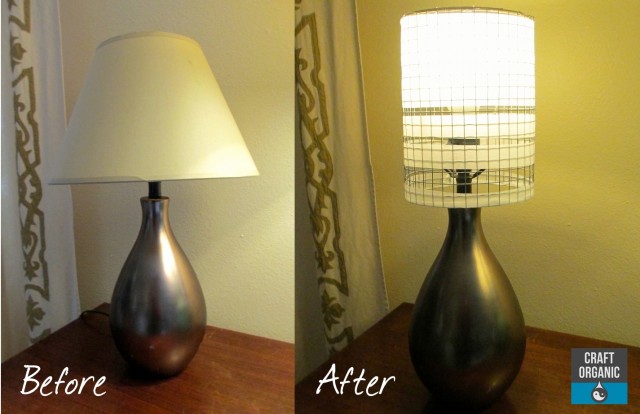 [Email Subscribe]
Follow us!