"Every time we remember to say "thank you", we experience nothing less than heaven on earth." -Sarah Ban Breathnach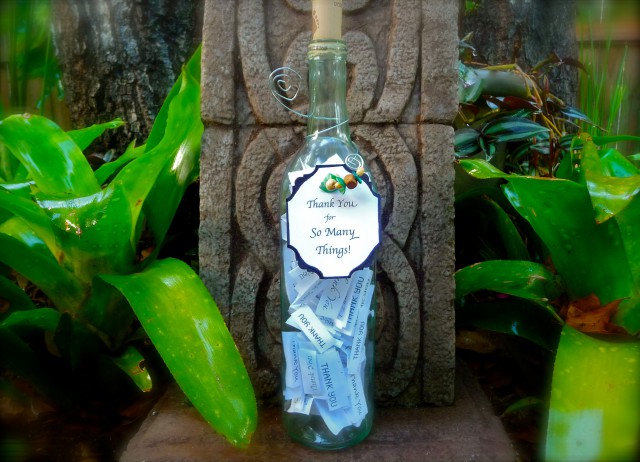 Click photo for larger view
Do you owe someone a million thanks but feel you never really expressed how grateful you were to their generosity or to the help they gave? This is a nice way to express how much everything they did meant to you.
Save an empty wine bottle and the cork. You will want a wine bottle that you can see through as opposed to one that is tinted a dark color as you will be filling it with all the thank you notes and you want to be able to see them.
We used our printer and printed a couple pages of "Thank You" in different fonts and cut them out into individual pieces and folded them over once to add volume. You may also go the more personalized route and write them by hand. If you want to go even more personalized, make each thank you for something specific:
Thank You….
 for helping me
 for helping me move
 for lending me money
for giving me a place to sleep
for all your support
for always being there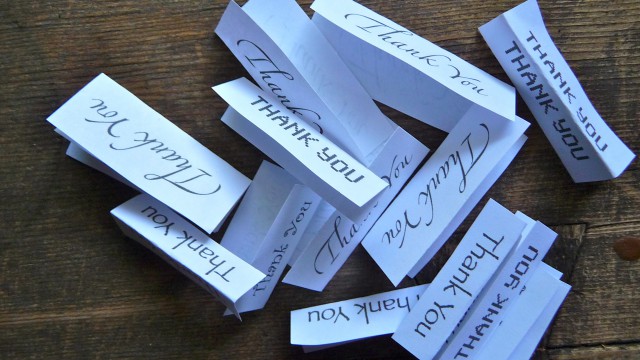 We made a fairly simple thank you bottle for the sake of this demonstration but you can theme it out any way you desire. Ribbon, raffia, beads or seashells are all great ways to add a personalized touch to your bottle.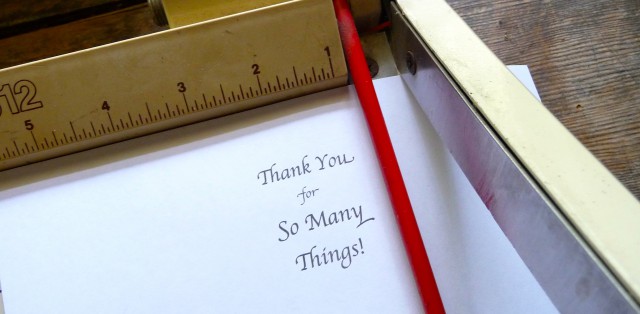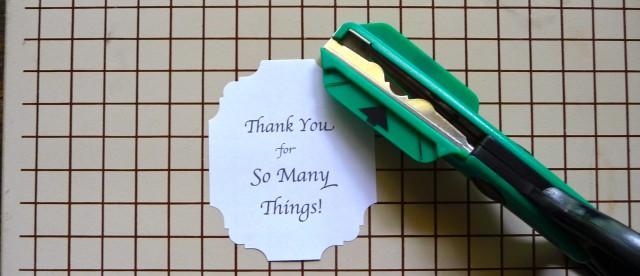 In our demonstration we used a simple craft wire with a few beads and wound it around the neck of the bottle to hold the note/card on the outside of the bottle, then made a spiral at each end. Again, for the sake of this demonstration we used plain paper but you may choose to use something heavier like a card stock or scrapbook paper to give more color or design. The limits are endless so have fun with it!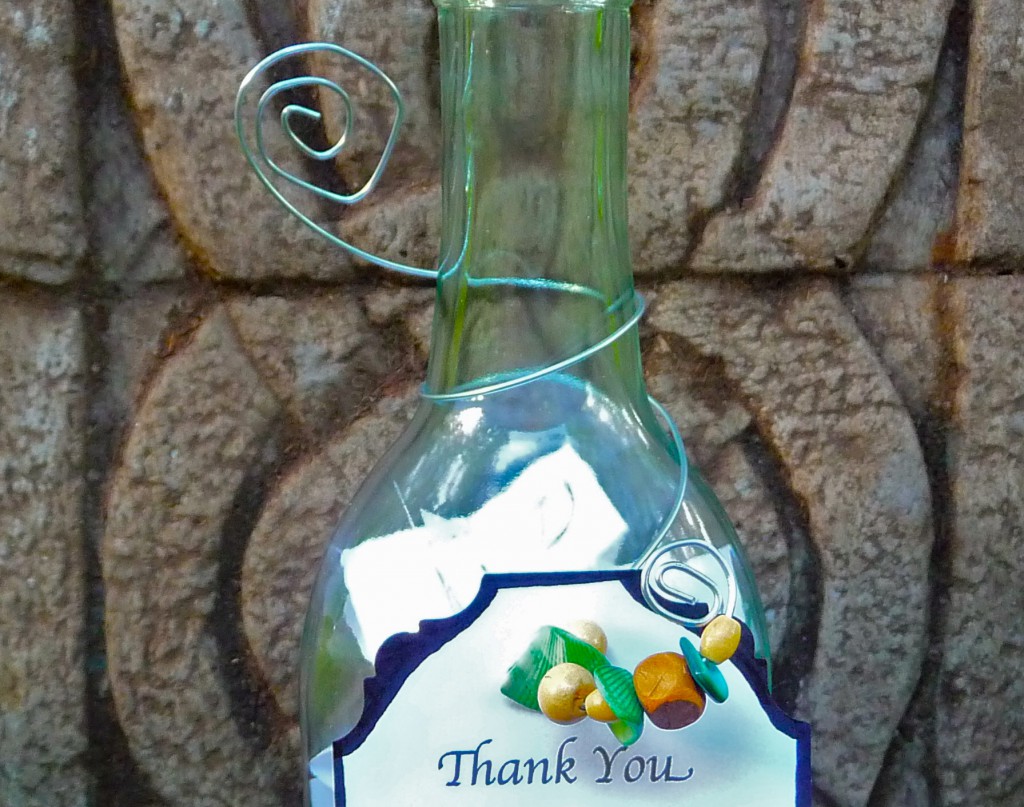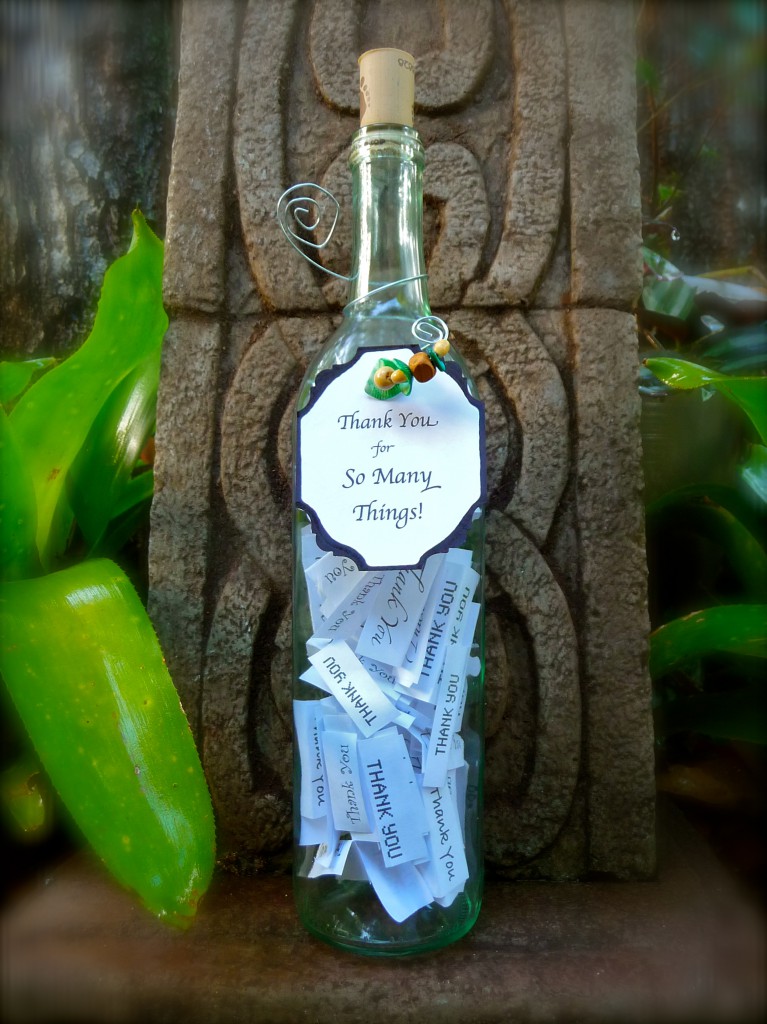 [Email Subscribe]